6th Annual Churchville-Chili Holiday Wrestling Tournament
December 17, 1977 @ Churchville-Chili High School (Churchville, New York)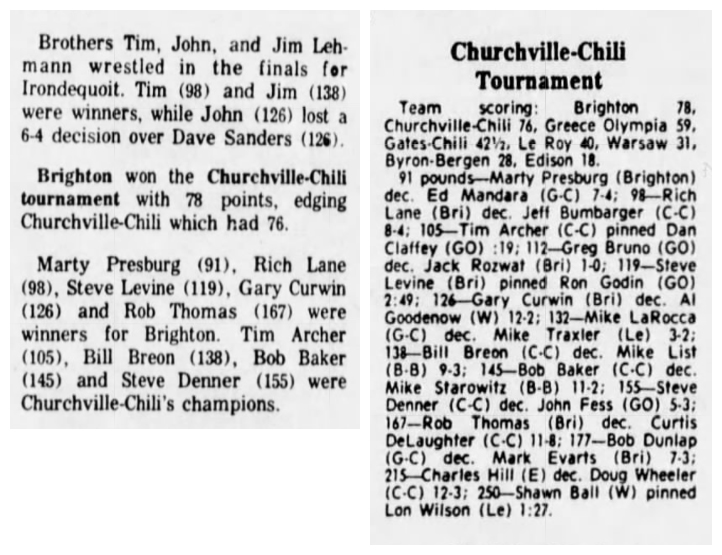 Churchville-Chili Tournament
Brighton won the Churchville-Chili Tournament with 78 points, edging Churchville-Chili which had 76. SOURCE: Rochester Democrat and Chronicle, Sunday, December 18, 1977. Reproduced by armdrag.com with permission.
Varsity

Team Final

Brighton 78, Churchville-Chili 76, Greece Olympia 59, Gates Chili 42.5, Le Roy 40, Warsaw 31, Byron-Bergen 28, Edison Tech (Rochester) 18

Championship Final (1st)



IF YOU HAVE ANY ADDITIONAL PHOTOS OR DOCUMENTATION FROM THIS EVENT, CONTACT INFO@ARMDRAG.COM.

Comments (6th Annual Churchville-Chili Holiday Wrestling Tournament)