Attica vs. Pembroke
December 5, 1967 @ Unknown (Genesee County, New York)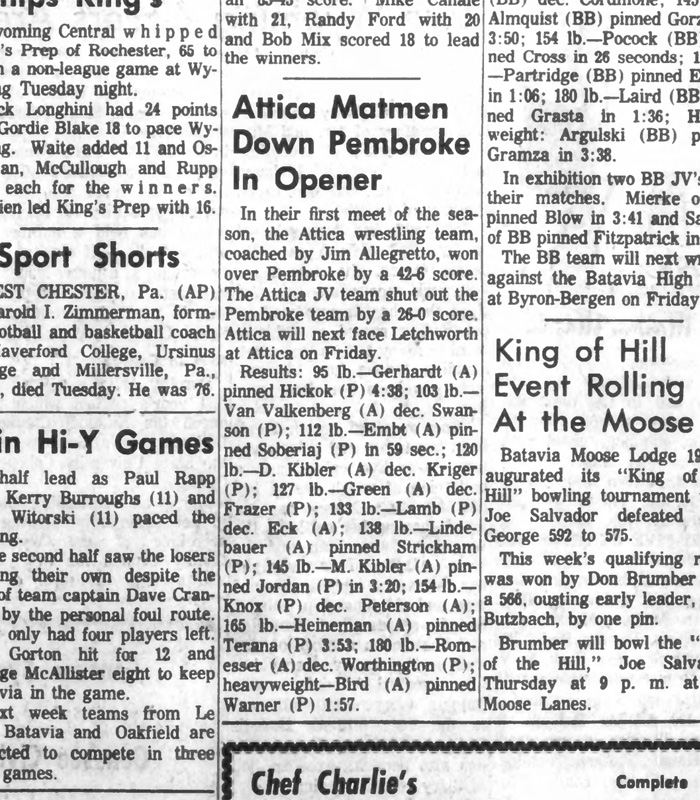 Attica Matmen Down Pembroke In Opener
The their first meet of the season, the Attica wrestling team, coached by Jim Allegretto, won over Pembroke by a 42-6 score. SOURCE: Batavia Daily News, Wednesday, December 5, 1967. Click for larger image.
Varsity | Non-League
Attica [NY] 42, Pembroke [NY] 6
IF YOU HAVE ANY ADDITIONAL PHOTOS OR DOCUMENTATION FROM THIS EVENT, CONTACT INFO@ARMDRAG.COM.

Comments (Attica vs. Pembroke)