39th Annual Rochester Interscholastic League Wrestling Championships
February 26, 1969 @ Rochester City Schools (Rochester, New York)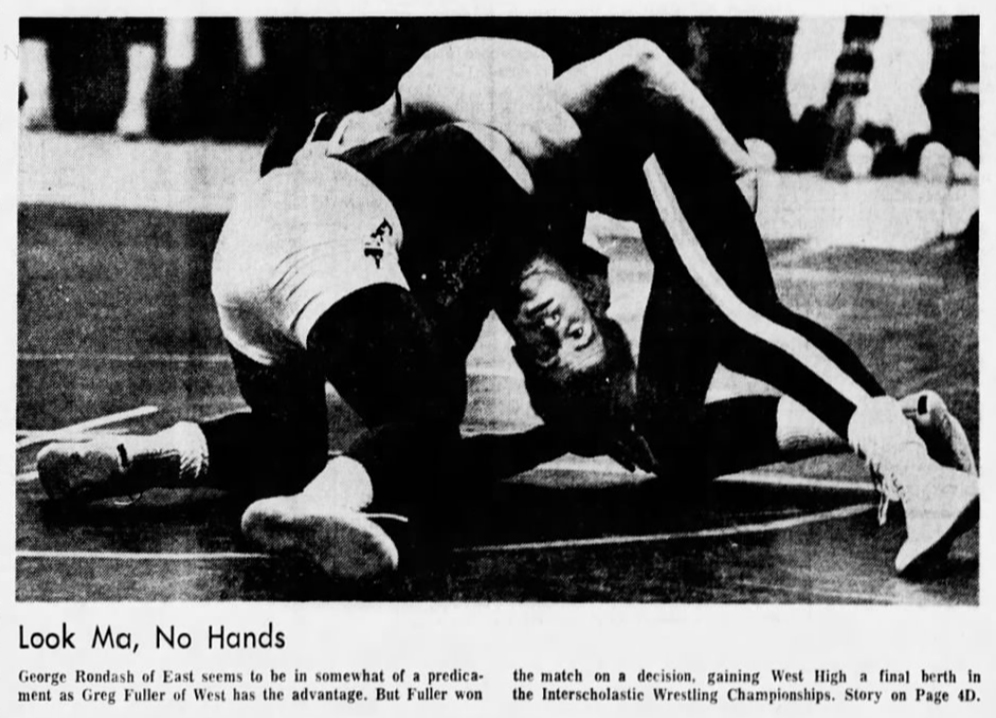 Look Ma, No Hands
George Rondash of East seems to be in somewhat of a predicament as Greg Fuller of West has the advantage. But Fuller won the match on a decision, gaining West High a final berth in the Interscholastic Wrestling Championships. SOURCE: Rochester Democrat and Chronicle, Thursday, February 27, 1969. Reproduced by armdrag.com with permission. Click for larger image.

Varsity

Team Final

Madison (Rochester) 91, West High (Rochester) 80, Edison Tech (Rochester) 70, Jefferson (Rochester) 60, Monroe (Rochester) 40, East High (Rochester) 29, Franklin (Rochester) 21, Charlotte (Rochester) 6, Marshall (Rochester) 6

Championship Final (1st)


Championship Semifinals


Championship Quarterfinals



IF YOU HAVE ANY ADDITIONAL PHOTOS OR DOCUMENTATION FROM THIS EVENT, CONTACT INFO@ARMDRAG.COM.

Comments (39th Annual Rochester Interscholastic League Wrestling Championships)