Dick Vincent Invitational Duals
December 29, 2015 - December 30, 2015 @ Letchworth High School (Gainesville, New York)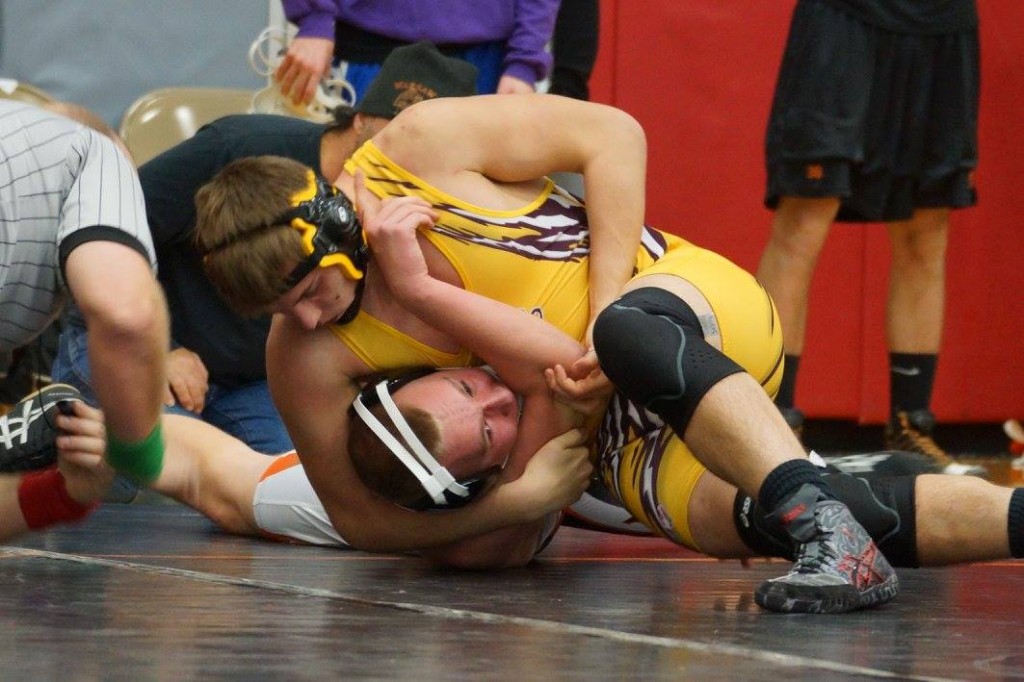 That's a Sick Headlock!
Way-Co's Bradley Sick lands a deadly headlock on Warsaw's Nate Degroff in their 182-pound bout on day 1 of the 2015 Dick Vincent Duals at Letchworth. Photo by Sick Photography. Click for larger image. [MORE PICS]

Varsity

Participating Teams

Alexander [NY], Attica [NY], Canisteo-Greenwood [NY], Letchworth [NY], Lyndonville [NY], Midlakes [NY], Palmyra-Macedon [NY], Perry [NY], Wayland-Cohocton [NY], Warsaw [NY], Pioneer [NY], Keshequa [NY]

Team Standings

1. Warsaw [NY] 10-0
2. Pioneer [NY] 9-1
3. Keshequa [NY] 8-2

Round 1


Round 2


Round 3


Round 4


Round 5


Round 6


Round 7


Round 8


Round 9


Round 10



IF YOU HAVE ANY ADDITIONAL PHOTOS OR DOCUMENTATION FROM THIS EVENT, CONTACT INFO@ARMDRAG.COM.

Comments (Dick Vincent Invitational Duals)