CCWA Annual City-Catholic Wrestler's Reunion and Hall of Fame Induction Ceremony
August 20, 2017 @ Millennium Lodge, Greece Canal Park (Rochester, New York)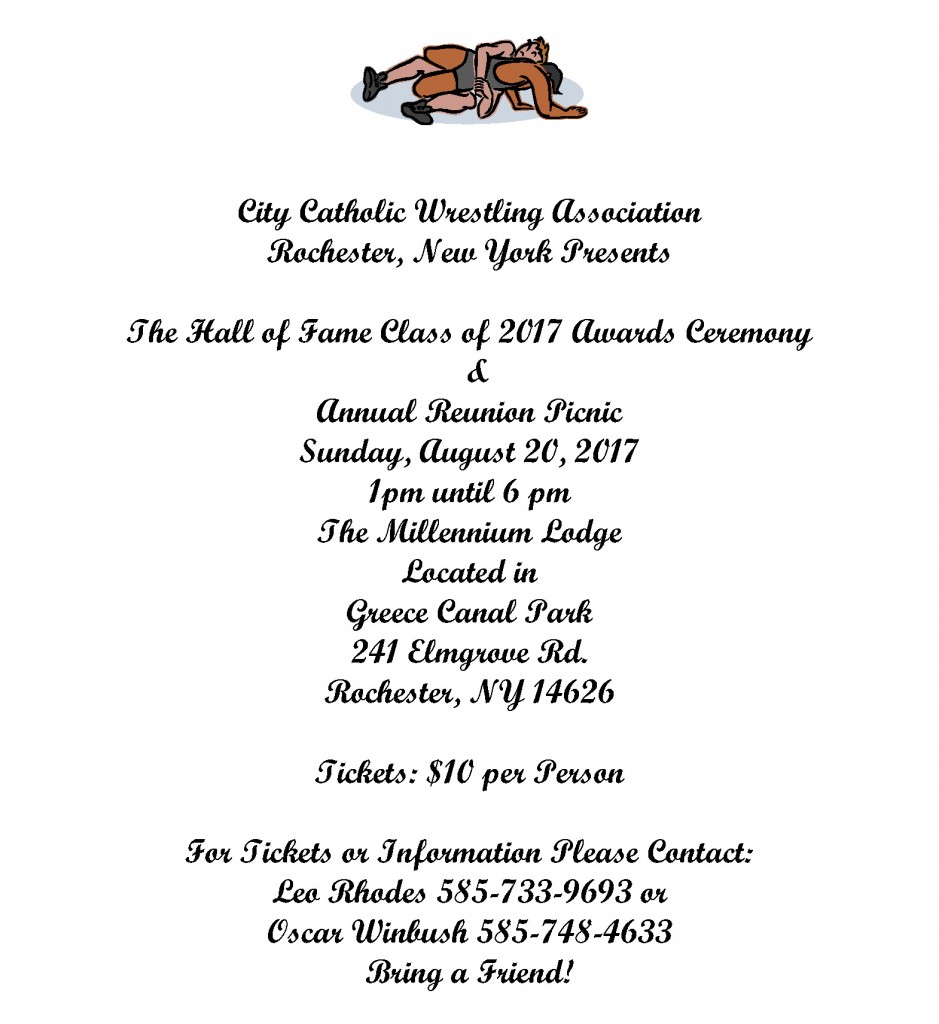 CCWA 2017 Awards Ceremony
You're invited to the Hall of Fame Class of 2017 Awards Ceremony and Annual Reunion Picnic. Click for larger image.
2017 Inductees: Charles Bour (Charlotte High School), Eric Davis, (Madison), Emilio Dicataldo (Edison), John Dimarsico (Bishop Kearney), Mike Dupra (Jefferson), Mike Hendrix (East).
IF YOU HAVE ANY ADDITIONAL PHOTOS OR DOCUMENTATION FROM THIS EVENT, CONTACT INFO@ARMDRAG.COM.

Comments (CCWA Annual City-Catholic Wrestler's Reunion and Hall of Fame Induction Ceremony)