Albion vs. Alexander
January 11, 1954 @ Unknown Location (Unknown City, New York)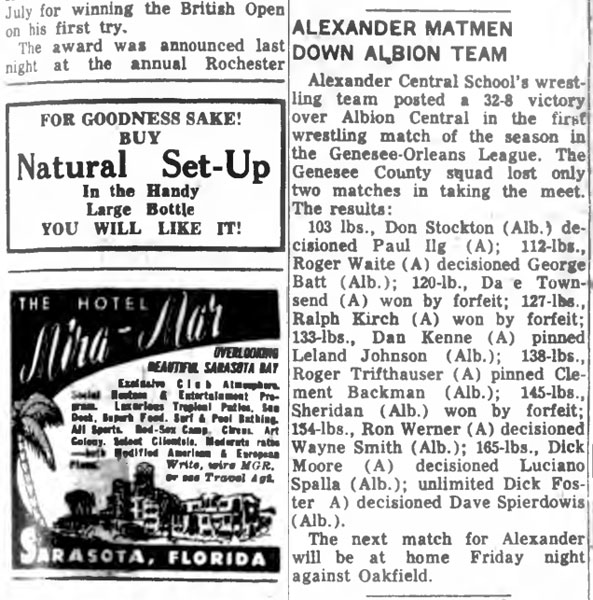 Alexander Matmen Down Albion Team
Alexander School's wrestling team posted a 32-8 victory over Albion Central in the first wrestling match of the season in the Genesee-Orleans League. SOURCE: Batavia Daily News, Tuesday, January 12, 1954.
Varsity | Genesee-Orleans League
Alexander [NY] 32, Albion [NY] 8
IF YOU HAVE ANY ADDITIONAL PHOTOS OR DOCUMENTATION FROM THIS EVENT, CONTACT INFO@ARMDRAG.COM.

Comments (Albion vs. Alexander)