1st Annual Randolph Invitational Wrestling Tournament
January 13, 1973 @ Randolph High School (Randolph, New York)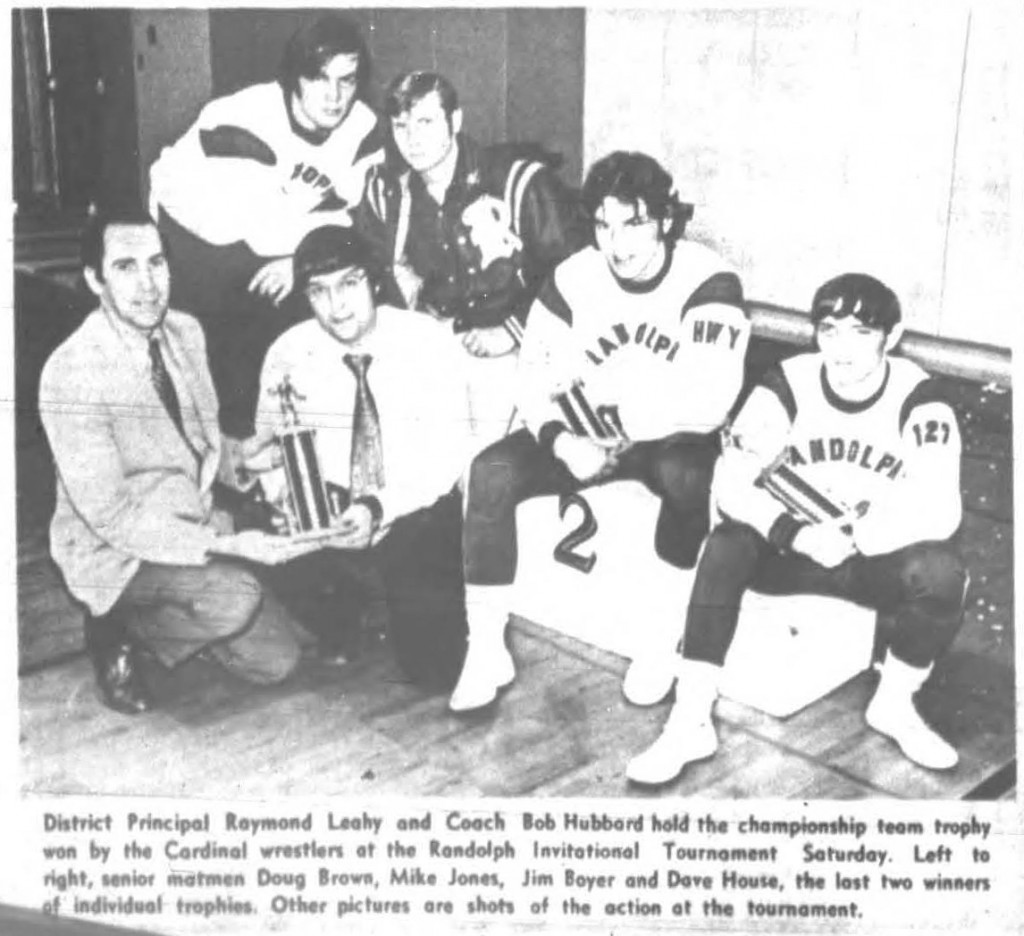 Cardinal Wrestlers
District Principal Raymond Leahy and Coach Bob Hubbard hold the championship team trophy won by the Cardinal wrestlers at the Randolph Invitational Tournament on January 13, 1973. SOURCE: The Randolph Register, January 17, 1973. Click for larger image.
Varsity

Team Final

Randolph 72, Silver Creek 63, Cattaraugus 56, Fredonia 16

Outstanding Wrestler Award - Bill Roof (SC)

Championship Final (1st)



IF YOU HAVE ANY ADDITIONAL PHOTOS OR DOCUMENTATION FROM THIS EVENT, CONTACT INFO@ARMDRAG.COM.

Comments (1st Annual Randolph Invitational Wrestling Tournament)