Alfred University vs. St. Bonaventure University
February 16, 1927 @ St. Bonaventure University (Allegany, New York)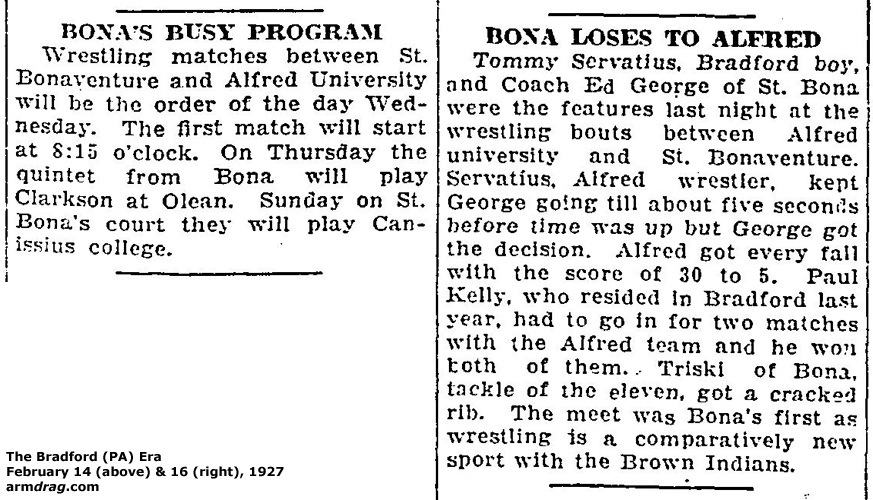 Bona Loses To Alfred
This is St. Bonaventure's first ever wrestling dual meet and perhaps their only season. Their player-coach, Ed George (later, Ed Don George) wrestled for University of Michigan in 1926 and 1928 and represented the United States at the 1928 Amsterdam Olympics, placing 4th. He later became a famous pro wrestler and is in several Halls of Fame. SOURCE: The Bradford (PA) Era, February 14 and 16, 1927. Click for larger image.
Slideshow: Olean Times Herald
Varsity
Alfred University [NY] 30, St. Bonaventure University [NY] 5
IF YOU HAVE ANY ADDITIONAL PHOTOS OR DOCUMENTATION FROM THIS EVENT, CONTACT INFO@ARMDRAG.COM.

Comments (Alfred University vs. St. Bonaventure University)