East High (Rochester) vs. West High (Rochester)
February 2, 1927 @ East High School (Rochester, New York)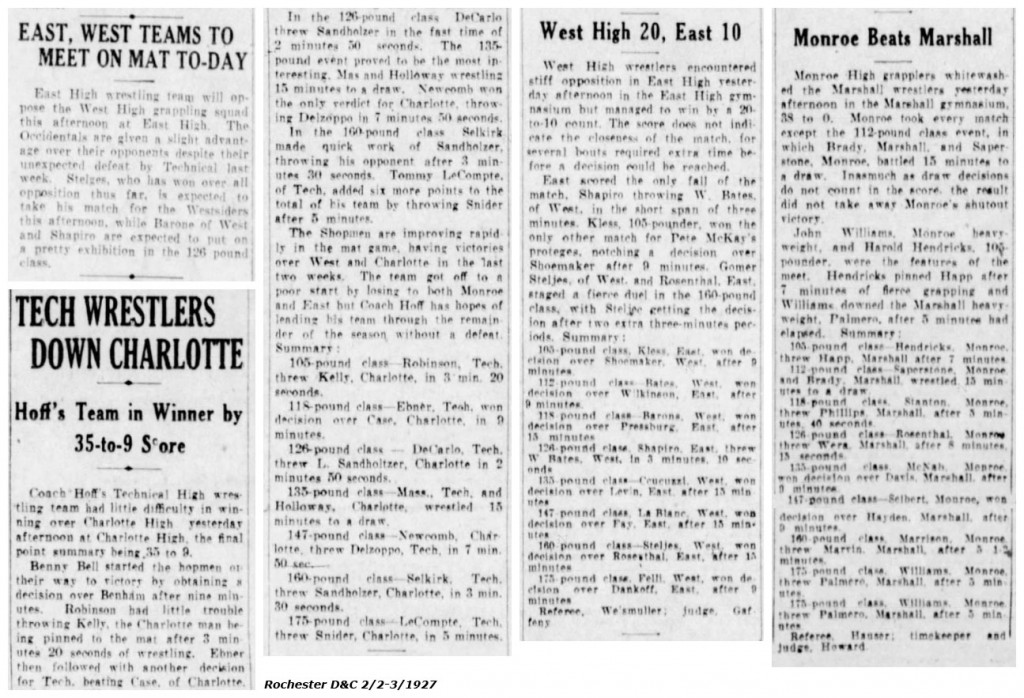 West High 20, East 10
West High wrestlers encountered stiff opposition in East High yesterday afternoon in the East High gymnasium but managed to win by a 20-to-10 count. SOURCE: Rochester Democrat and Chronicle, February 3, 1927. Reproduced by armdrag.com with permission. Click for larger image.
Varsity | Rochester Interscholastic League
West High (Rochester) [NY] 20, East High (Rochester) [NY] 10
IF YOU HAVE ANY ADDITIONAL PHOTOS OR DOCUMENTATION FROM THIS EVENT, CONTACT INFO@ARMDRAG.COM.

Comments (East High (Rochester) vs. West High (Rochester))