Bolivar vs. Letchworth
January 2, 1952 @ Bolivar Central School (Bolivar, New York)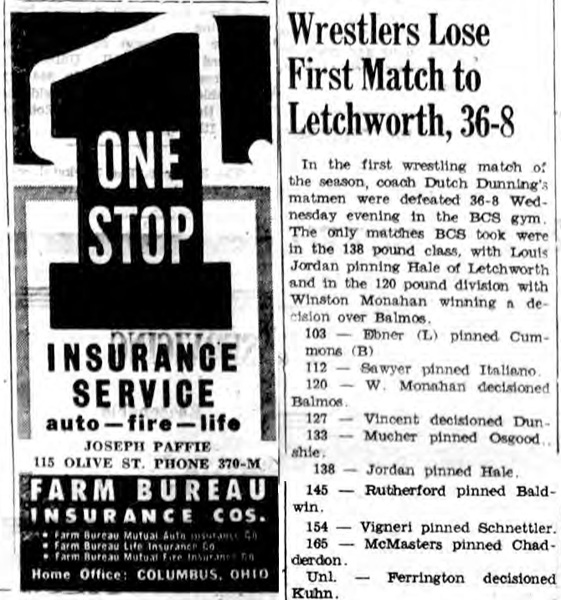 Wrestlers Lose First Match to Letchworth, 36-8
In the first wrestling match of the season, coach Dutch Dunning's matmen were defeated 36-8 Wednesday evening in the BCS Gym. SOURCE: Bolivar Breeze, Thursday, January 3, 1952.
Varsity | Non-League
Letchworth [NY] 36, Bolivar [NY] 8
IF YOU HAVE ANY ADDITIONAL PHOTOS OR DOCUMENTATION FROM THIS EVENT, CONTACT INFO@ARMDRAG.COM.

Comments (Bolivar vs. Letchworth)