East High (Rochester) vs. Edison Tech (Rochester)
March 11, 1931 @ Rochester Shop School (Rochester, New York)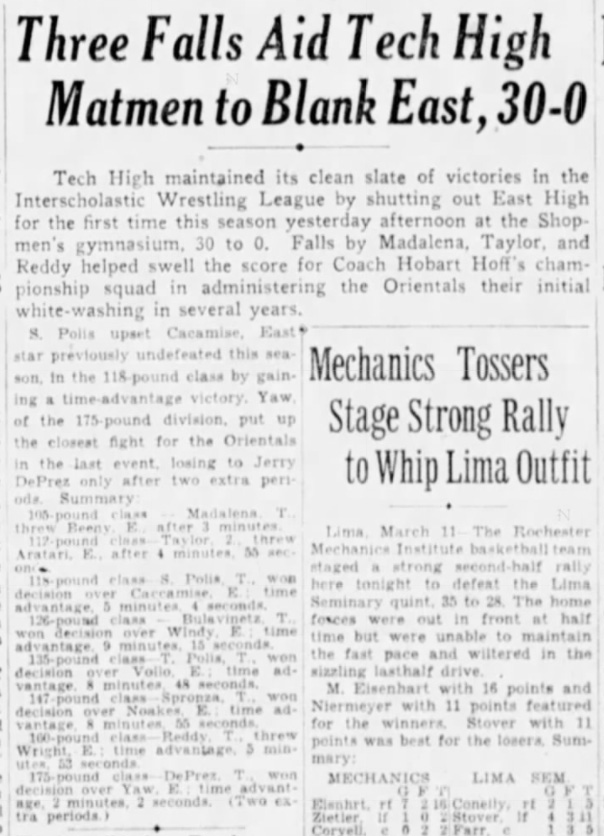 Three Falls Aid Tech High Matmen to Blank East, 30-0
Tech High maintained its clean slate of victories in the Interscholastic Wrestling League by shutting out East High for the first time this season yesterday afternoon at the Shopmen's gymnasium, 30 to 0. SOURCE: Rochester Democrat and Chronicle, Thursday, March 12, 1951. Reproduced by armdrag.com with permission. Click for larger image.
Varsity | Rochester Interscholastic League
Edison Tech (Rochester) [NY] 30, East High (Rochester) [NY] 0
IF YOU HAVE ANY ADDITIONAL PHOTOS OR DOCUMENTATION FROM THIS EVENT, CONTACT INFO@ARMDRAG.COM.

Comments (East High (Rochester) vs. Edison Tech (Rochester))