Alfred University vs. Rochester Athenaeum and Mechanics Institute
February 3, 1928 @ Rochester Business Institute Hall (Rochester, New York)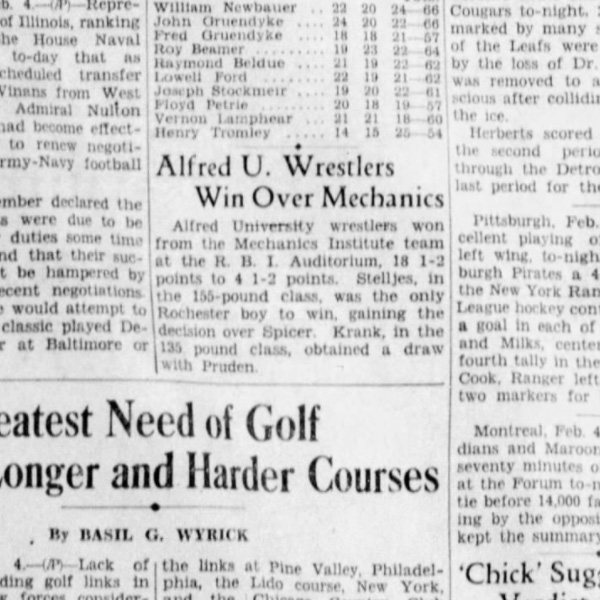 Alfred U. Wrestlers Win Over Mechanics
Alfred University wrestlers won from the Mechanics Institute team at the R. B. I. Auditorium, 18 1-2 points to 4 1-2 points. SOURCE: Rochester Democrat and Chronicle, Monday, February 5, 1928. Reproduced by armdrag.com with permission.
Slideshow: Democrat & Chronicle


Slideshow: The Alfred Sun
Slideshow: Hornell Evening Tribune-Times

Varsity
Alfred University [NY] 18.5, Rochester Athenaeum and Mechanics Institute [NY] 4.5
IF YOU HAVE ANY ADDITIONAL PHOTOS OR DOCUMENTATION FROM THIS EVENT, CONTACT INFO@ARMDRAG.COM.

Comments (Alfred University vs. Rochester Athenaeum and Mechanics Institute)