Charlotte (Rochester) vs. East High (Rochester)
March 20, 1924 @ East High School (Rochester, New York)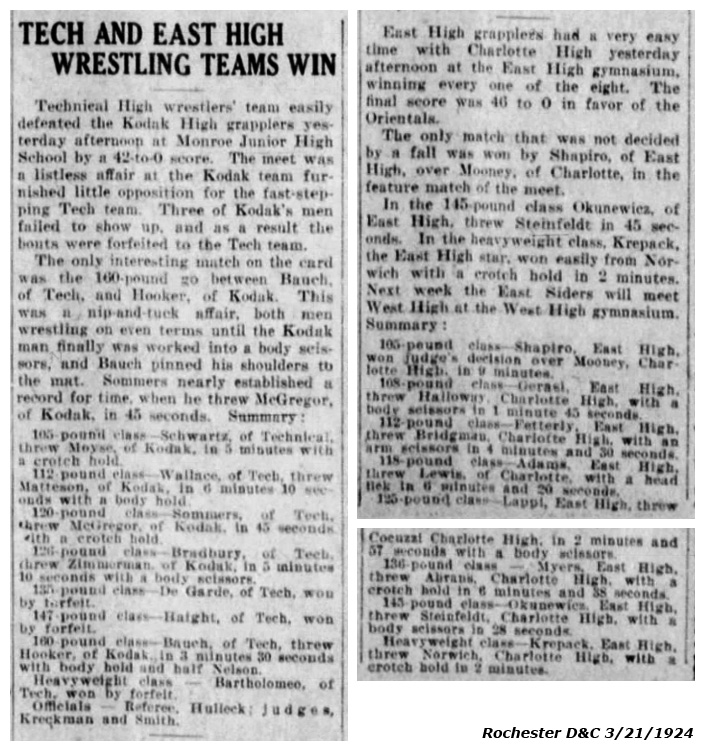 Tech and East High Wrestling Teams Win
East High grapplers had a very easy time with Charlotte High yesterday afternoon at the East High gymnasium, winning every one of the eight. SOURCE: Rochester Democrat and Chronicle, Friday, March 21, 1924. Reproduced by armdrag.com with permission. Click for larger image.


Varsity | Rochester Interscholastic League
East High (Rochester) [NY] 46, Charlotte (Rochester) [NY] 0
IF YOU HAVE ANY ADDITIONAL PHOTOS OR DOCUMENTATION FROM THIS EVENT, CONTACT INFO@ARMDRAG.COM.

Comments (Charlotte (Rochester) vs. East High (Rochester))