Rochester Institute of Technology vs. University of Toronto
January 17, 1953 @ University of Toronto (Toronto, Ontario)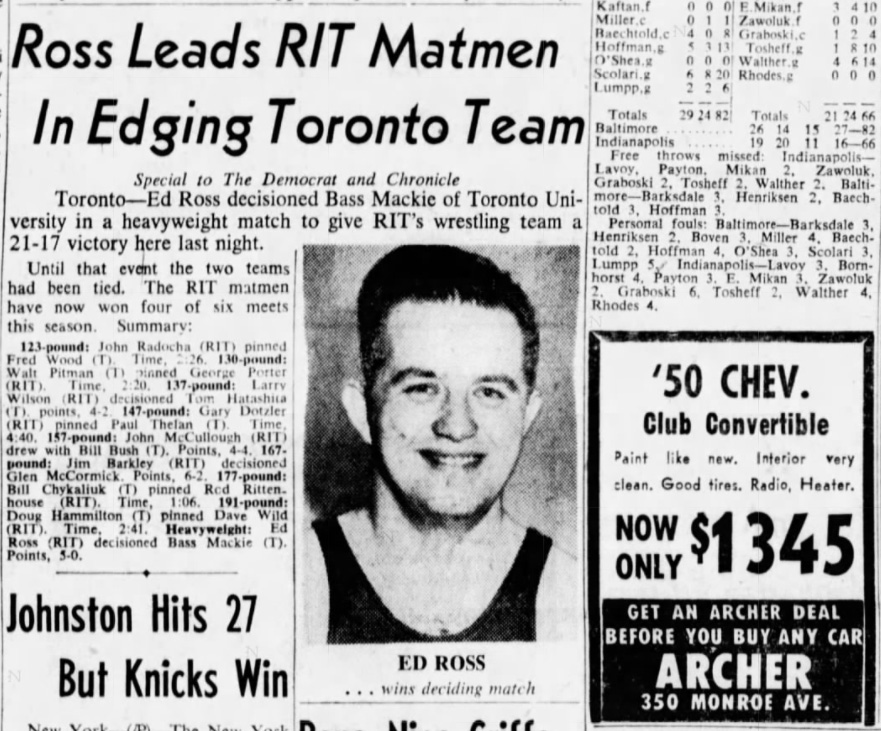 Ross Leads RIT Matmen In Edging Toronto Team
Ed Ross decisioned Bass Mackie of Toronto University in a heavyweight match to give RIT's wrestling team a 21-17 victory here last night. SOURCE: Rochester Democrat and Chronicle, Sunday, January 18, 1953. Reproduced by armdrag.com with permission. Click for larger image.

Varsity
Rochester Institute of Technology [NY] 21, University of Toronto [ON] 17
IF YOU HAVE ANY ADDITIONAL PHOTOS OR DOCUMENTATION FROM THIS EVENT, CONTACT INFO@ARMDRAG.COM.

Comments (Rochester Institute of Technology vs. University of Toronto)