Eisenhower vs. Falconer
February 3, 1967 @ Falconer High School (Falconer, New York)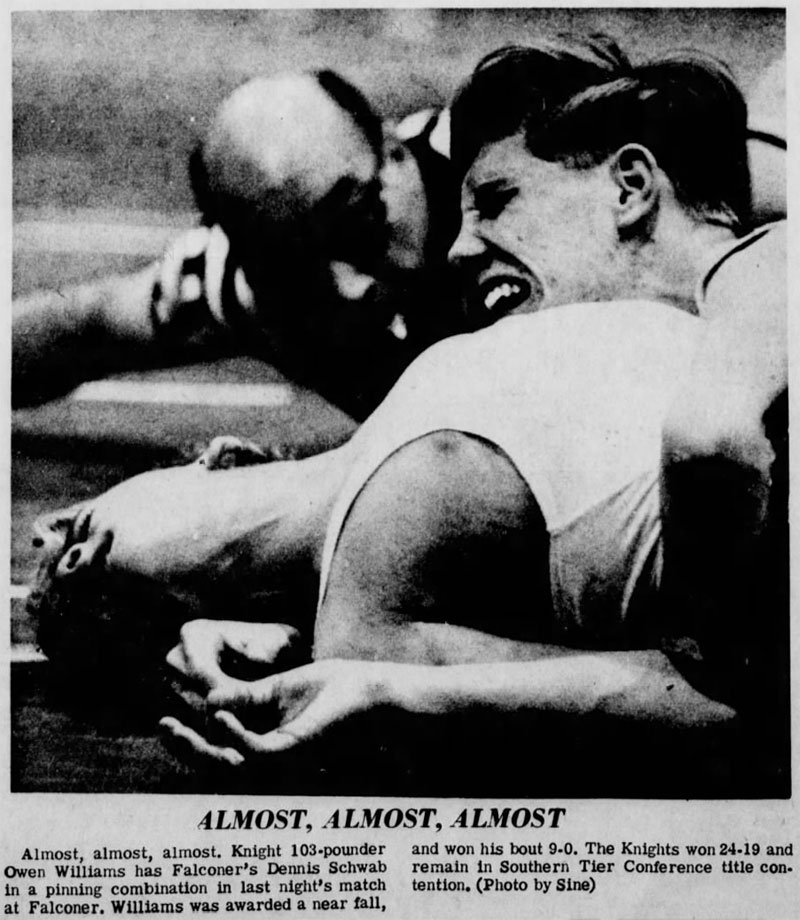 Almost, Almost, Almost
Knight 103-pounder Owen Williams has Falconer's Dennis Schwab in a pinning combination. Williams won his bout 9-0. SOURCE: Warren Times-Mirror and Observer, February 4, 1967. Click for larger image.
Varsity | Southern Tier Conference
Eisenhower [PA] 24, Falconer [NY] 19
IF YOU HAVE ANY ADDITIONAL PHOTOS OR DOCUMENTATION FROM THIS EVENT, CONTACT INFO@ARMDRAG.COM.

Comments (Eisenhower vs. Falconer)