Byron-Bergen vs. Holley-Kendall
January 10, 2017 @ Byron-Bergen High School (Bergen, New York)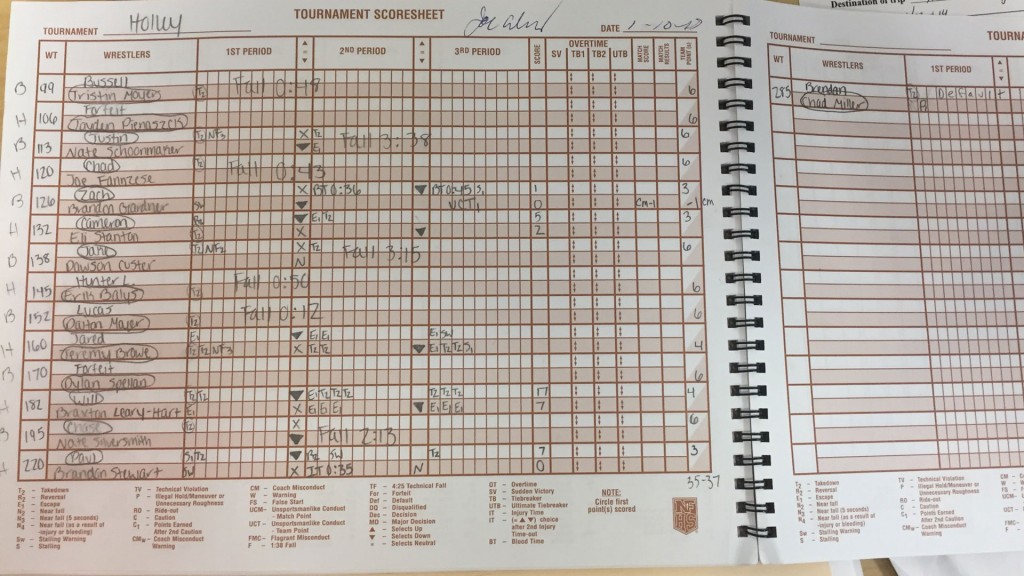 Showdown at the Swamp
With the league title on the line, the Bees led by 4 going into the last bout where undefeated Bergen heavyweight Brendan Marsocci took on the Hawks' Chad Miller. In the first period, Miller was injured by an illegal arm bar, and it was all over: Hawks by 2. Image provided by BBCS Wrestling. Click for larger image.
Varsity | Genesee Region League
Holley-Kendall [NY] 39, Byron-Bergen [NY] 37
IF YOU HAVE ANY ADDITIONAL PHOTOS OR DOCUMENTATION FROM THIS EVENT, CONTACT INFO@ARMDRAG.COM.

Comments (Byron-Bergen vs. Holley-Kendall)