Phelps-Clifton Springs Jaycee Invitational Wrestling Tournament
January 18, 1975 @ Midlakes High School (Clifton Springs, New York)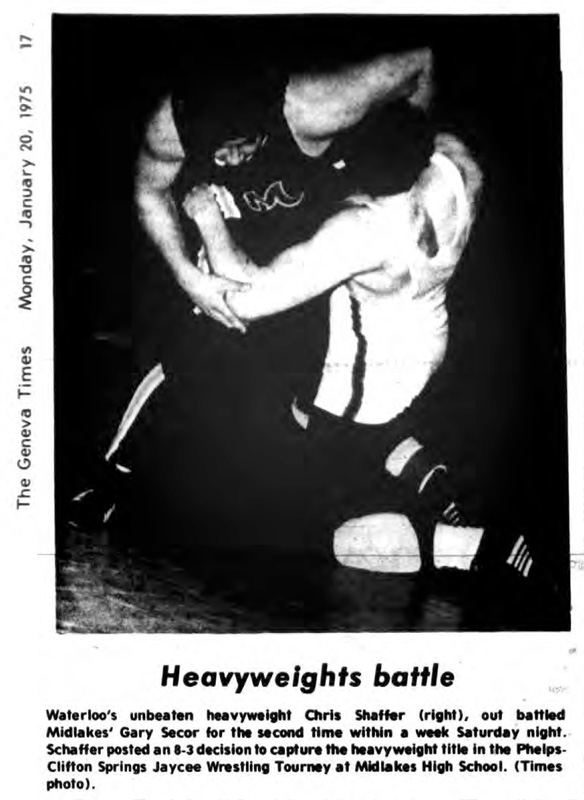 Heavyweights battle
Waterloo's unbeaten Chris Shaffer out battled Midlakes Gary Secor for the second time within a week. Shaffer posted an 8-3 decision to capture the heavyweight title in the Phelps-Clifton Springs Jaycee Wrestling Tourney at Midlakes High School. SOURCE: The Geneva Times, January 20, 1975. Click for larger image.

Varsity

Team Final

Marion 59.5, Midlakes 44, Waterloo 42, Palmyra-Macedon 31

Outstanding Wrestler Award - Walter Scott (Marion)

Championship Final (1st)


Consolation Final (3rd)



IF YOU HAVE ANY ADDITIONAL PHOTOS OR DOCUMENTATION FROM THIS EVENT, CONTACT INFO@ARMDRAG.COM.

Comments (Phelps-Clifton Springs Jaycee Invitational Wrestling Tournament)