Charlotte (Rochester) vs. Madison (Rochester)
March 2, 1951 @ James Madison High School (Rochester, New York)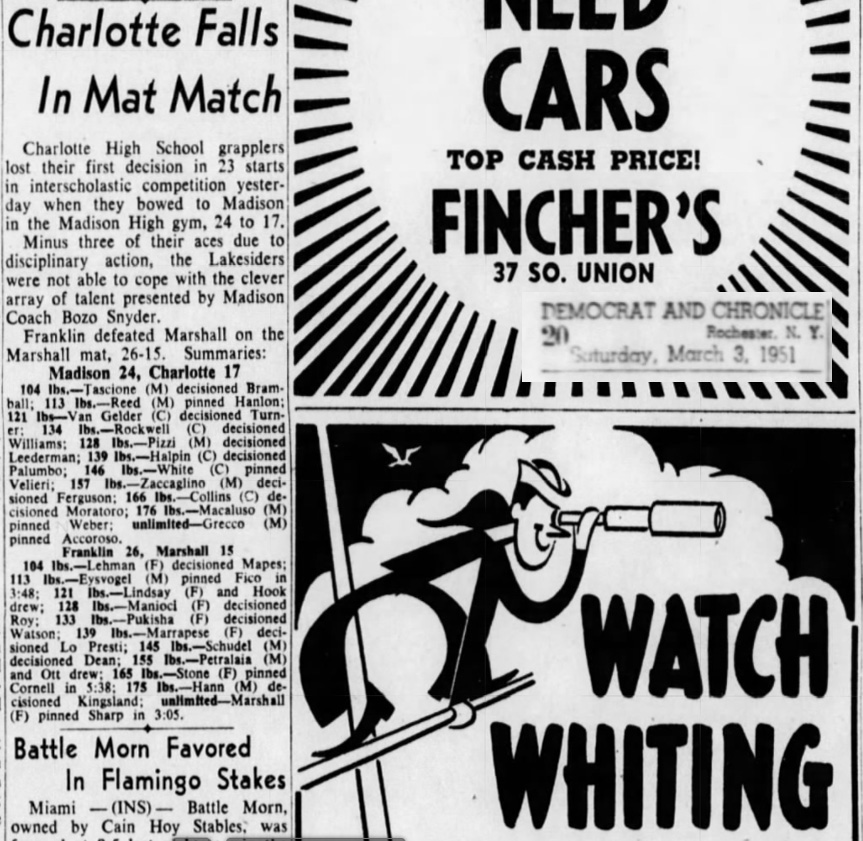 Charlotte Falls In Mat Match
Charlotte High School grapplers lost their first decision in 23 starts in interscholastic competition yesterday when they bowed to Madison. SOURCE: Rochester Democrat and Chronicle, March 3, 1951. Reproduced by armdrag.com with permission. Click for larger image.
Varsity | Rochester Interscholastic League
Madison (Rochester) [NY] 24, Charlotte (Rochester) [NY] 17
IF YOU HAVE ANY ADDITIONAL PHOTOS OR DOCUMENTATION FROM THIS EVENT, CONTACT INFO@ARMDRAG.COM.

Comments (Charlotte (Rochester) vs. Madison (Rochester))