New York Wrestling News
December 31, 1991 @ New York Wrestling News (Rochester, New York)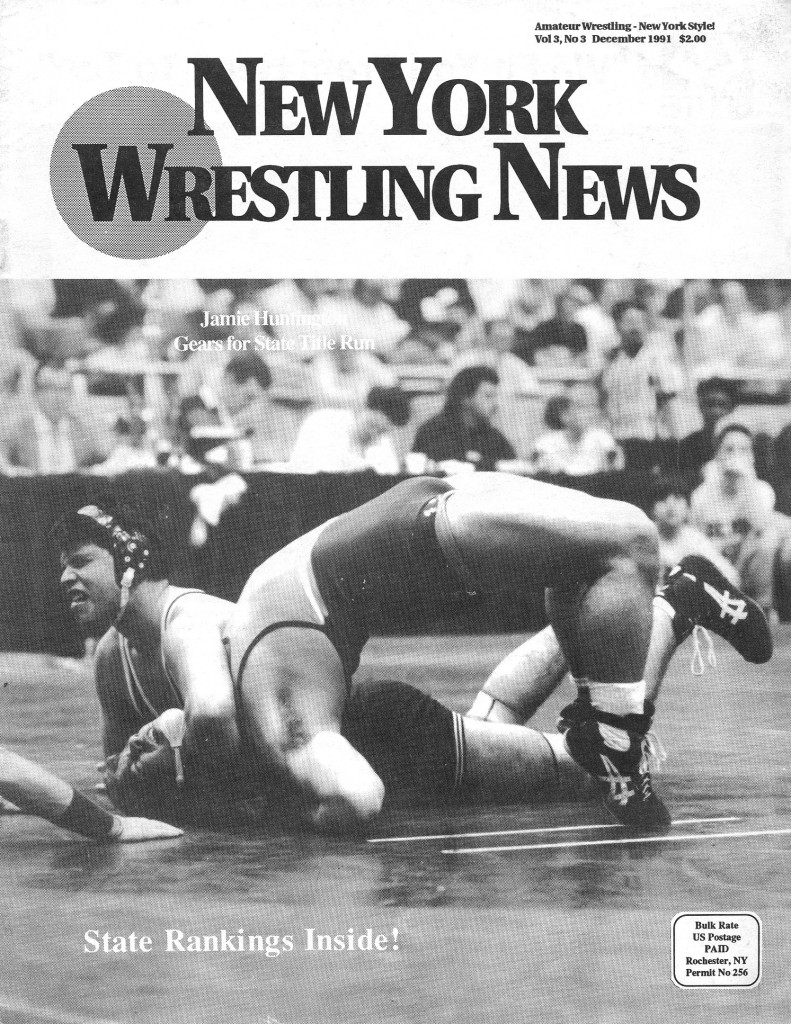 New York Wrestling News
ON THE COVER: Powerful Jamie Huntington, a senior at Whitehall-2, scoring back points against Brian Thomas of Chittenango-3 in state tournament consolations. Huntington placed third; Thomas took fourth. For the year, Jamie went 37-1 with 31 pins. His only loss was to state champ and MOW Nick Hall of Longwood-11. In winning his league title last year, Huntington scored three falls in 1:06, 1:00 and :56. To win the Class D title, he won by pins in 1:12, :42 and 1:04. In taking his second Section Two title, he added four pins in 1:15, :45, 1:27 and 1:01. This year he is a heavy favorite to take home a state title for coach Bob Diekel. New York Wrestling News, Vol 3, No 3, Dec 1991. Provided by Mike Morone. Click for larger image.
New York Wrestling News, Volume 3, Number 3.
IF YOU HAVE ANY ADDITIONAL PHOTOS OR DOCUMENTATION FROM THIS EVENT, CONTACT INFO@ARMDRAG.COM.

Comments (New York Wrestling News)