New York Wrestling News
December 31, 1992 @ New York Wrestling News (Rochester, New York)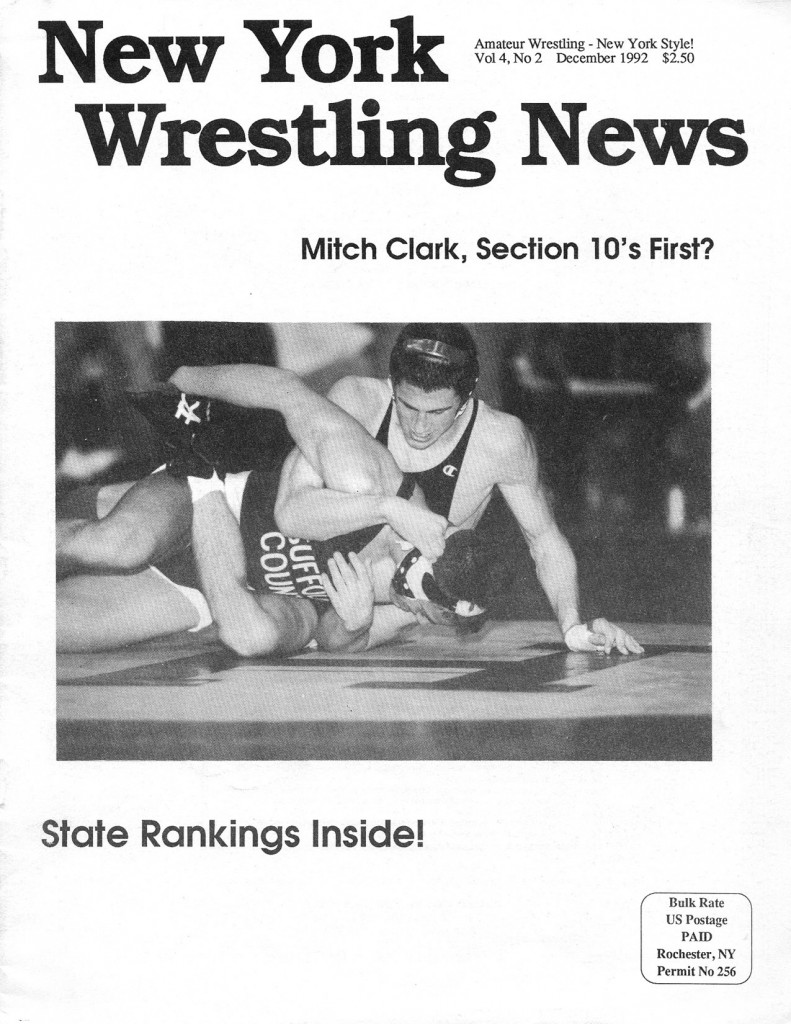 New York Wrestling News
ON THE COVER: Canton-10's Mitch Clark, top position, in state finals action against Jason Kraft of Sachem-11. Kraft won handily, but in a later freestyle match, Clark kept it within a point. Clark, a two-time state place-finisher, has a great shot at winning the title this year. If so, it'll be Section 10's first-ever state champion. New York Wrestling News, Vol 4, No 2, Dec 1992. Provided by Mike Morone. Click for larger image.
New York Wrestling News, Volume 4, Number 2.
IF YOU HAVE ANY ADDITIONAL PHOTOS OR DOCUMENTATION FROM THIS EVENT, CONTACT INFO@ARMDRAG.COM.

Comments (New York Wrestling News)