Oswego YMCA vs. Rochester Athenaeum and Mechanics Institute
November 24, 1928 @ Unknown (Rochester, New York)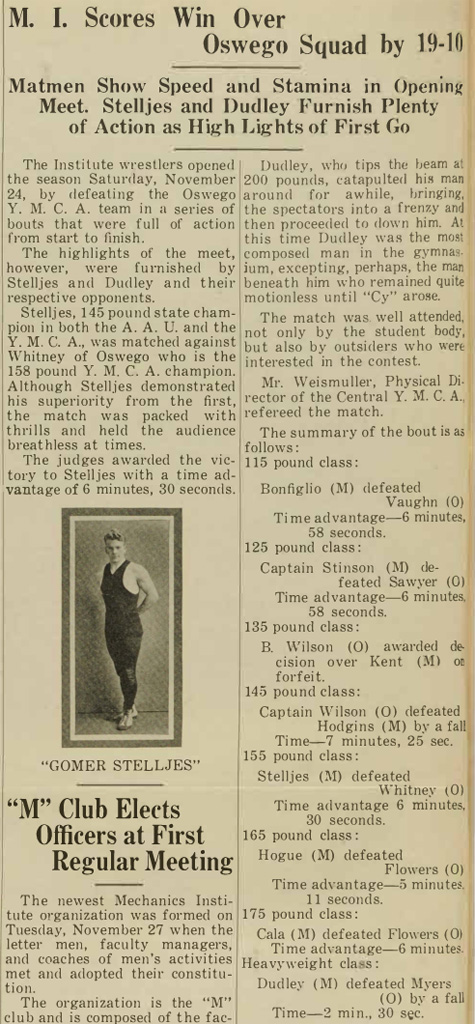 M. I. Scores Win Over Oswego Squad by 19-10
Matmen Show Speed and Stamina in Opening Meet. Stelljes and Dudley Furnish Plenty of Action as High Lights of First Go. SOURCE: The Pismar, Mechanics Institute, December 19, 1928. Reproduced by armdrag.com with permission from RIT. Click for larger image.

Varsity
Rochester Athenaeum and Mechanics Institute [NY] 19, Oswego YMCA [NY] 10
IF YOU HAVE ANY ADDITIONAL PHOTOS OR DOCUMENTATION FROM THIS EVENT, CONTACT INFO@ARMDRAG.COM.

Comments (Oswego YMCA vs. Rochester Athenaeum and Mechanics Institute)