Honeoye Falls-Lima vs. Marion
December 17, 1975 @ Marion High School (Marion, New York)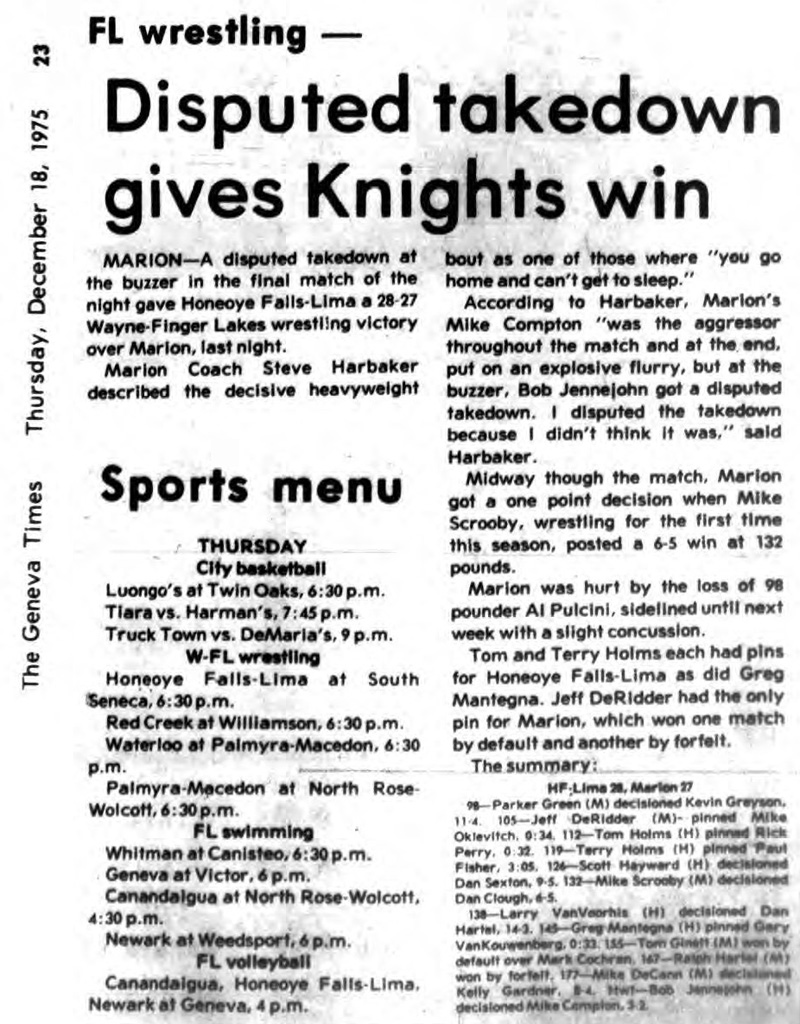 Disputed takedown gives Knights win
A disputed takedown at the buzzer in the final match of the night gave Honeoye Falls-Lima a 28-27 Wayne-Finger Lakes wrestling victory over Marion. SOURCE: The Geneva Times, December 18, 1975. Click for larger image.

Varsity
Honeoye Falls-Lima [NY] 28, Marion [NY] 27
IF YOU HAVE ANY ADDITIONAL PHOTOS OR DOCUMENTATION FROM THIS EVENT, CONTACT INFO@ARMDRAG.COM.

Comments (Honeoye Falls-Lima vs. Marion)