Churchville-Chili vs. Jefferson (Rochester)
December 10, 1976 @ Churchville-Chili High School (Churchville, New York)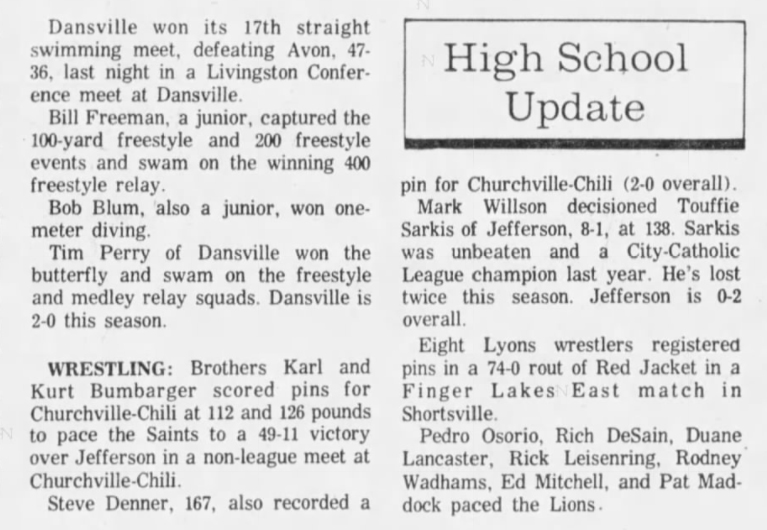 Wrestling: Brothers Karl and Kirt Bumbarger scored pins
Brothers Karl and Kirt Bumbarger scored pins for Churchville-Chili at 112 and 126 pounds to pace the Saints to a 49-11 victory over Jefferson in a non-league meet at Churchville-Chili. SOURCE: Rochester Democrat and Chronicle, Saturday, December 11, 1976. Reproduced by armdrag.com with permission.
Varsity | Non-League
Churchville-Chili [NY] 49, Jefferson (Rochester) [NY] 11
IF YOU HAVE ANY ADDITIONAL PHOTOS OR DOCUMENTATION FROM THIS EVENT, CONTACT INFO@ARMDRAG.COM.

Comments (Churchville-Chili vs. Jefferson (Rochester))