Allegany vs. Cattaraugus
December 20, 1967 @ Allegany Central School (Allegany, New York)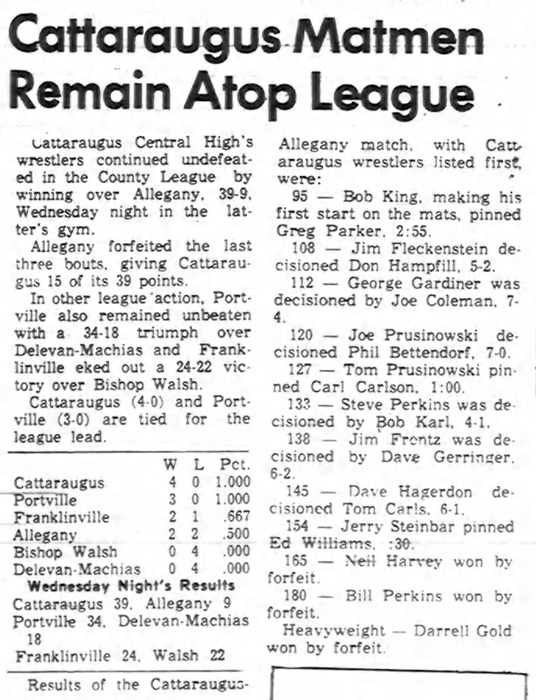 Cattaraugus Matmen Remain Atop League
Cattaraugus Central High's wrestlers continued undefeated in the County League by winning over Allegany, 29-9, Wednesday night in the later's gym. SOURCE: Salamanca Press, Thursday, December 21, 1967. Click for larger image.
Varsity | Cattaraugus County League
Cattaraugus [NY] 39, Allegany [NY] 9
IF YOU HAVE ANY ADDITIONAL PHOTOS OR DOCUMENTATION FROM THIS EVENT, CONTACT INFO@ARMDRAG.COM.

Comments (Allegany vs. Cattaraugus)