Gates Chili vs. Webster Schroeder
January 11, 1975 @ Webster Schroeder High School (Webster, New York)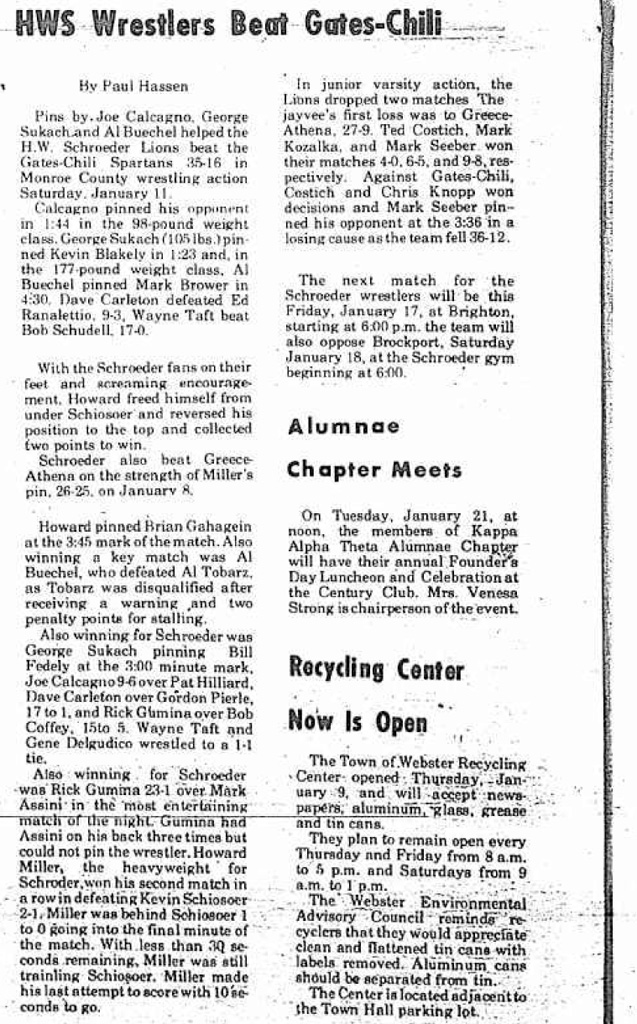 HWS Wrestlers Beat Gates-Chili
Pins by Joe Calcagno, George Sukach and Al Buechel helped the H.W. Schroeder Lions beat the Gates-Chili Spartans 35-16 in Monroe County wrestling action Saturday, January 11. SOURCE: Webster Herald, January 15, 1975. Click for larger image.
Varsity | Monroe County West
Webster Schroeder [NY] 35, Gates Chili [NY] 16
IF YOU HAVE ANY ADDITIONAL PHOTOS OR DOCUMENTATION FROM THIS EVENT, CONTACT INFO@ARMDRAG.COM.

Comments (Gates Chili vs. Webster Schroeder)