West Central Wrestling Conference Championships
February 14, 1970 @ Haverling High School (Bath, New York)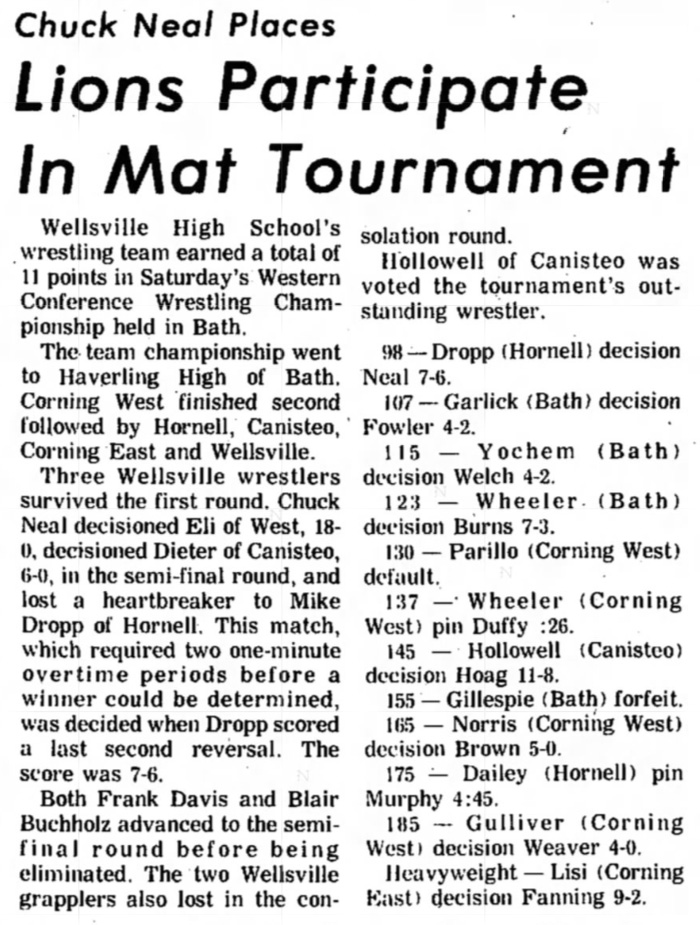 Lions Participate In Mat Tournament
Wellsville High School's wrestling team earned a total of 11 points in Saturday's Western Conference Championship held in Bath. SOURCE: Wellsville Daily Reporter, Monday, February 16, 1970. Click for larger image.
Varsity

Team Final

Bath Haverling 86, Corning West 73, Hornell 53, Canisteo 36, Corning East 31, Wellsville 11

Outstanding Wrestler Award - Jack Hollowell (Canisteo)

Championship Final (1st)



IF YOU HAVE ANY ADDITIONAL PHOTOS OR DOCUMENTATION FROM THIS EVENT, CONTACT INFO@ARMDRAG.COM.

Comments (West Central Wrestling Conference Championships)