Franklinville vs. Olean
December 17, 1970 @ Olean High School (Olean, New York)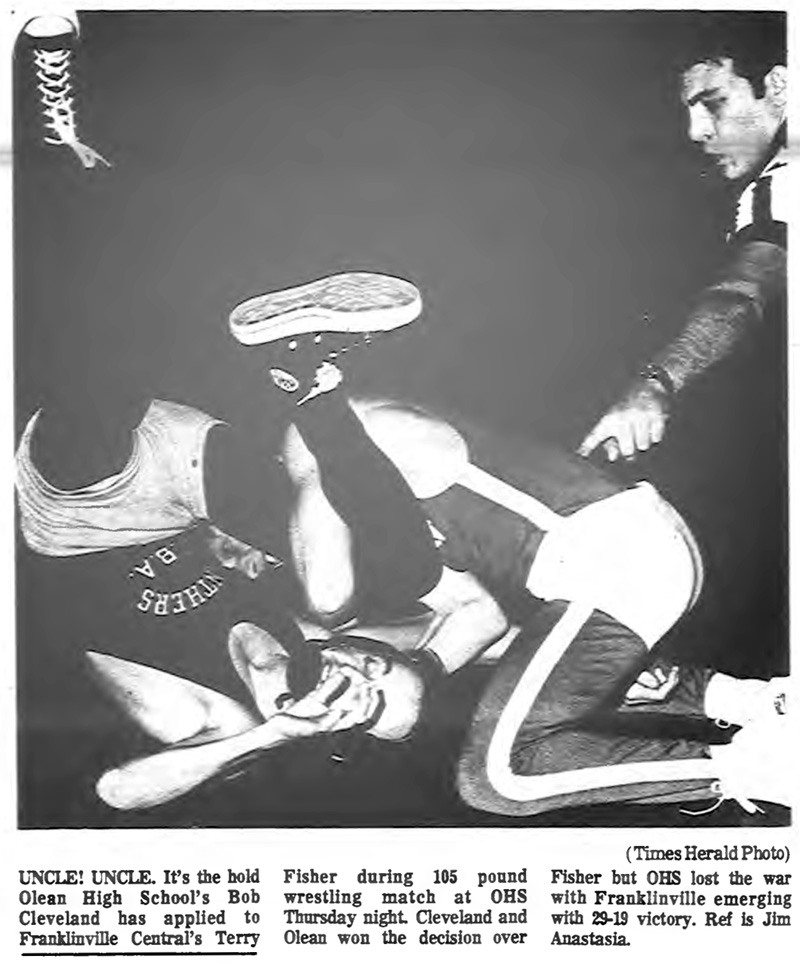 Uncle! Uncle!
It's the hold Olean High School's Bob Cleveland has applied to Franklinville Central's Terry Fisher during 105 pound wrestling match at Olean High School Thursday night. Cleveland and Olean won the decision over Fisher but OHS lost the war with Franklinville emerging with 29-19 victory Ref is Jim Anastasia. SOURCE: Olean Times Herald, Friday, December 18, 1970. Click for larger image.

Varsity | Cattaraugus County League
Franklinville [NY] 29, Olean [NY] 19
IF YOU HAVE ANY ADDITIONAL PHOTOS OR DOCUMENTATION FROM THIS EVENT, CONTACT INFO@ARMDRAG.COM.

Comments (Franklinville vs. Olean)