Cornell University vs. Yale University
March 17, 1906 @ Cornell University (Ithaca, New York)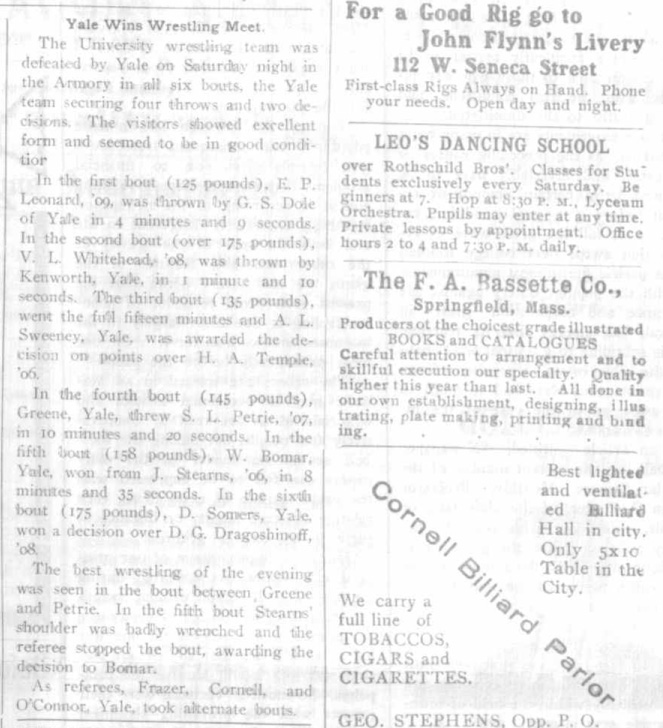 Yale Wins Wrestling Meet
The University wrestling team was defeated by Yale on Saturday night in the Armory in all six bouts, the Yale team scoring four throws and two decisions. The visitors showed excellent form and seemed to be in good condition. SOURCE: Cornell Daily Sun, March 19, 1906. Click for larger image.
Slideshow: Cornell Daily Sun
Varsity | EIWA
Yale University [CT] 6, Cornell University [NY] 0
IF YOU HAVE ANY ADDITIONAL PHOTOS OR DOCUMENTATION FROM THIS EVENT, CONTACT INFO@ARMDRAG.COM.

Comments (Cornell University vs. Yale University)