Cardinal Mooney vs. Medina
December 2, 1972 @ Cardinal Mooney High School (Rochester, New York)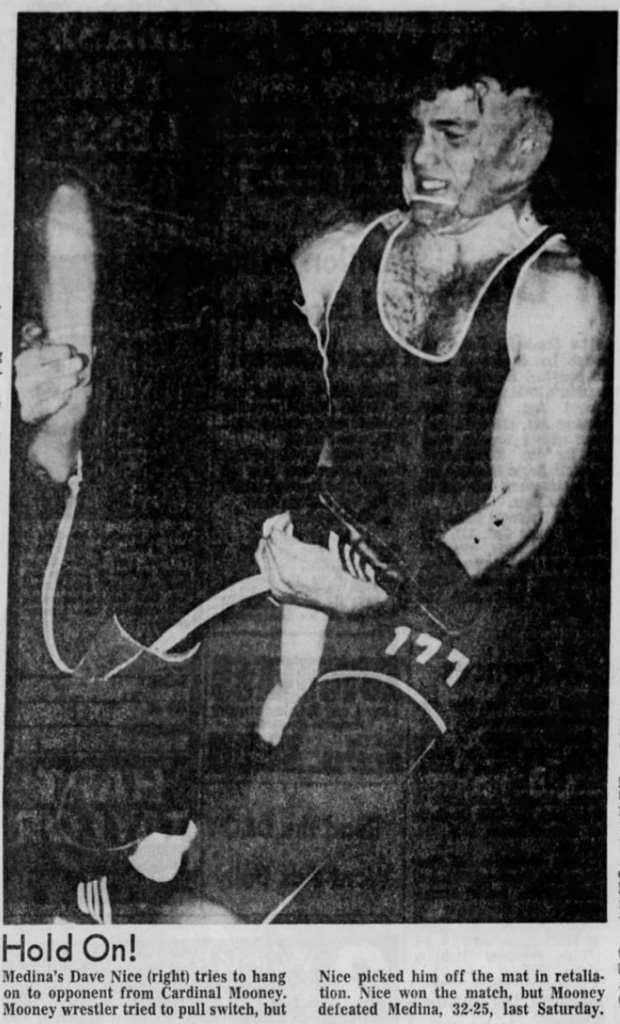 Hold On!
Medina's Dave Nice (right) tried to hang on to opponent from Cardinal Mooney. Mooney wrestler tried to pull switch, but Nice picked him off the mat in retaliation. Nice won the match, but Mooney defeated Medina, 32-25, last Saturday. SOURCE: Rochester Democrat and Chronicle, Friday, December 8, 1972. Reproduced by armdrag.com with permission. Click for larger image.
Varsity | Non-League
Cardinal Mooney [NY] 32, Medina [NY] 25
IF YOU HAVE ANY ADDITIONAL PHOTOS OR DOCUMENTATION FROM THIS EVENT, CONTACT INFO@ARMDRAG.COM.

Comments (Cardinal Mooney vs. Medina)