Indiana University of Pennsylvania vs. Waynesburg University
February 1, 1947 @ Indiana State Teachers College (Indiana, Pennsylvania)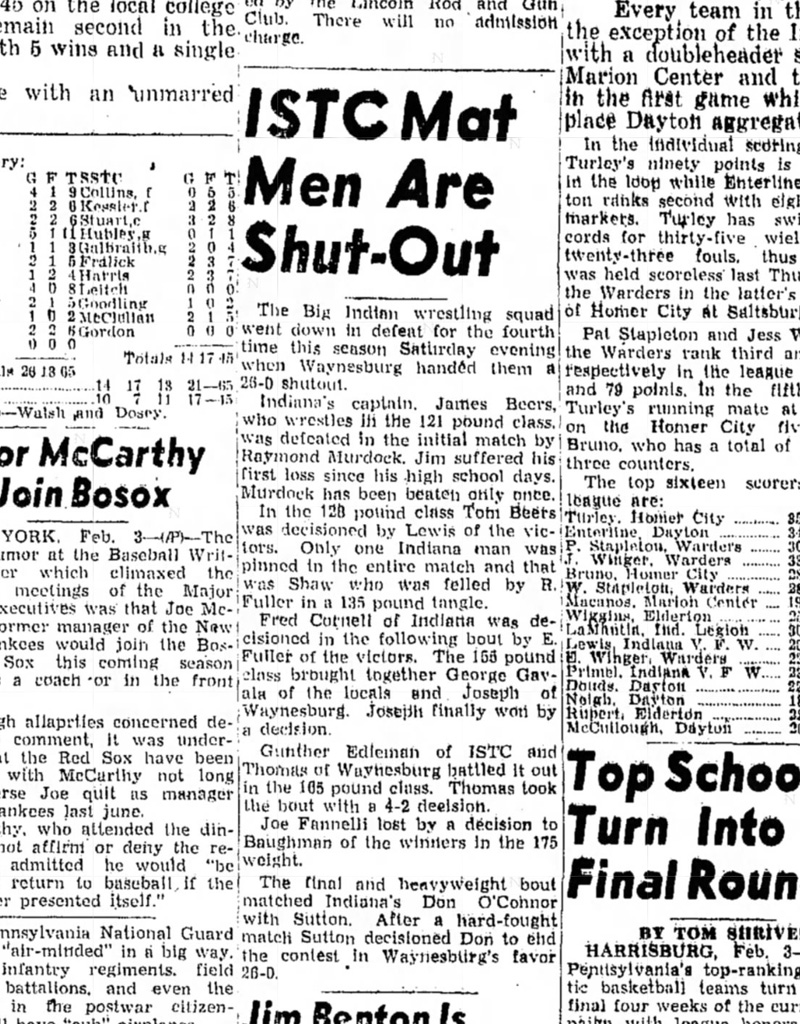 ISTC Mat Men Are Shut-Out
The Big Indian wrestling squad went down in defeat for the fourth time this season Saturday evening when Waynesburg handed them a 26-0 shutout. SOURCE: The Indiana Gazette, February 3, 1947. Click for larger image.
Varsity
Waynesburg University [PA] 26, Indiana University of Pennsylvania (ISTC) [PA] 0
IF YOU HAVE ANY ADDITIONAL PHOTOS OR DOCUMENTATION FROM THIS EVENT, CONTACT INFO@ARMDRAG.COM.

Comments (Indiana University of Pennsylvania vs. Waynesburg University)