Batavia vs. NYS School for the Blind
March 31, 1941 @ Batavia High School (Batavia, New York)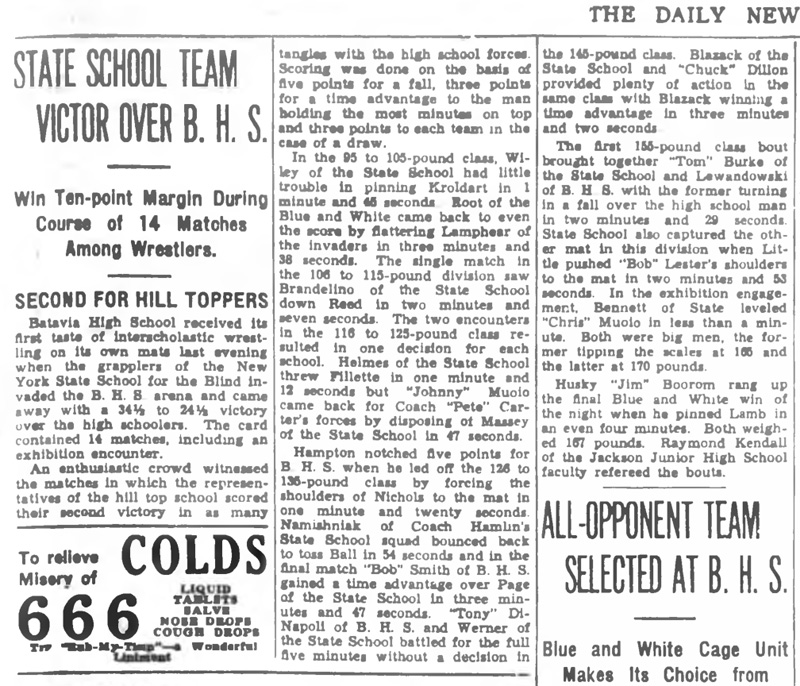 State School Team Victor Over Batavia
Win Ten Point Margin During Course of 14 Matches Among Wrestlers. SECOND FOR HILL TOPPERS. SOURCE: Batavia Daily News, Tuesday, April 1, 1941. Click for larger image.
Varsity
NYS School for the Blind [NY] 34.5, Batavia [NY] 24.5
IF YOU HAVE ANY ADDITIONAL PHOTOS OR DOCUMENTATION FROM THIS EVENT, CONTACT INFO@ARMDRAG.COM.

Comments (Batavia vs. NYS School for the Blind)