6th Annual Lake Shore Invitational Wrestling Tournament
December 20, 1980 @ Lake Shore High School (Angola, New York)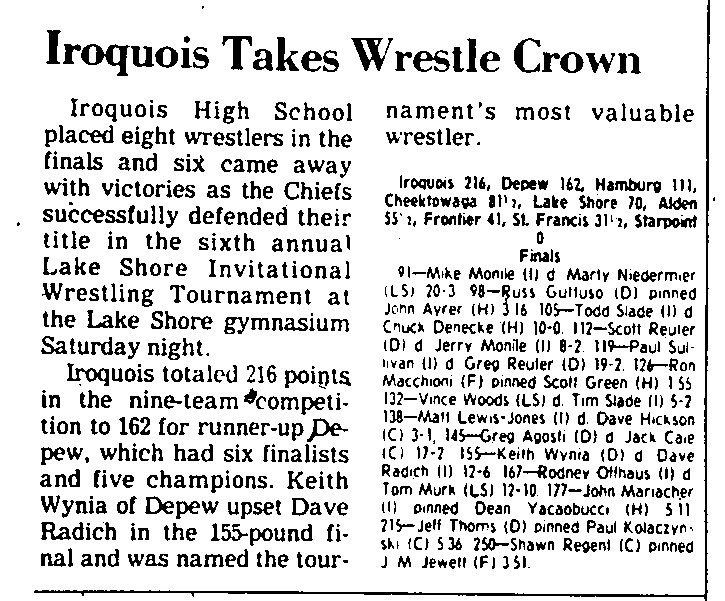 Iroquois Takes Wrestle Crown
Iroquois High School places eight wrestlers in the finals and six came away with victories as the Chiefs successfully defended their title in the sixth annual Lake Shore Invitational Wrestling Tournament at the Lake Shore gymnasium. SOURCE: Buffalo Courier-Express, December 21, 1981. Click for larger image.
Varsity

Team Final

Iroquois 216, Depew 162, Hamburg 111, Cheektowaga 81.5, Lake Shore 70, Alden 55.5, Frontier 41, St. Francis 31.5, Starpoint 0

Outstanding Wrestler Award - Keith Wynia (Depew)

Championship Final (1st)



IF YOU HAVE ANY ADDITIONAL PHOTOS OR DOCUMENTATION FROM THIS EVENT, CONTACT INFO@ARMDRAG.COM.

Comments (6th Annual Lake Shore Invitational Wrestling Tournament)