Buffalo State College vs. University at Buffalo
December 4, 1968 @ Buffalo State College (Buffalo, New York)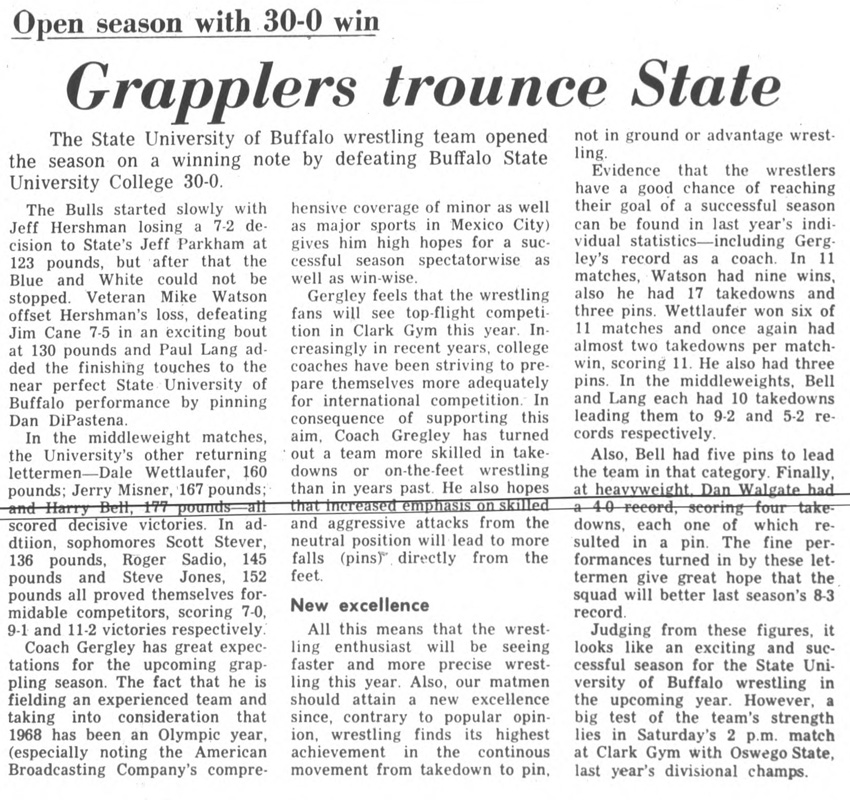 Grapplers trounce State
The State University of Buffalo wrestling team opened the season on a winning note by defeating Buffalo State. SOURCE: The Spectrum, University at Buffalo, December 10, 1968. Click for larger image.
Varsity
University at Buffalo [NY] 30, Buffalo State College [NY] 3
IF YOU HAVE ANY ADDITIONAL PHOTOS OR DOCUMENTATION FROM THIS EVENT, CONTACT INFO@ARMDRAG.COM.

Comments (Buffalo State College vs. University at Buffalo)