Union Springs vs. Waterloo
February 12, 1974 @ Waterloo High School (Waterloo, New York)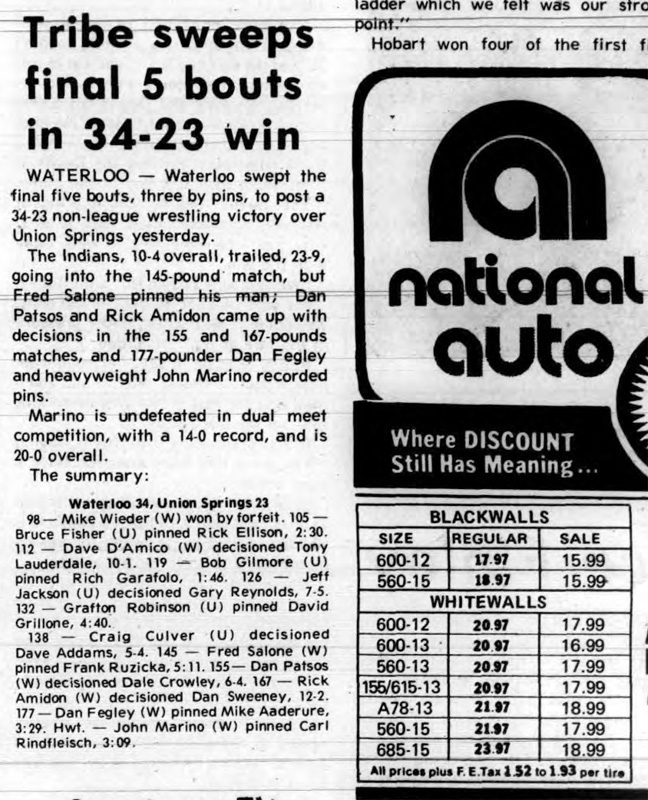 Tribe sweeps final 5 bouts in 34-23 win
Waterloo swept the final five bouts, three by pin, to post a 24-33 non-league win over Union Springs. SOURCE: The Geneva Times, Wednesday, February 13, 1974. Click for larger image.
Varsity | Non-League
Waterloo [NY] 34, Union Springs [NY] 23
IF YOU HAVE ANY ADDITIONAL PHOTOS OR DOCUMENTATION FROM THIS EVENT, CONTACT INFO@ARMDRAG.COM.

Comments (Union Springs vs. Waterloo)