Caledonia-Mumford vs. Wheeling Park
January 5, 1980 @ Irondequoit High School (Rochester, New York)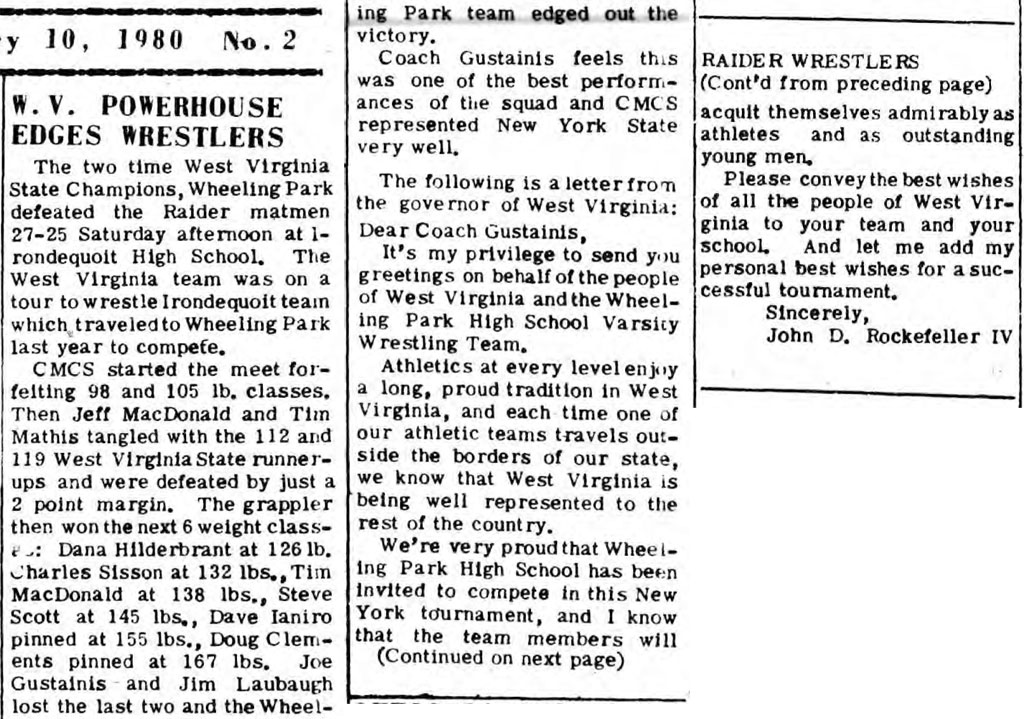 W.V. Powerhouse Edges Wrestlers
The two-time West Virginia State Champions, Wheeling Park, defeated the Raider matmen 27-25 Saturday afternoon at Irondequoit High School. The West Virginia team was on a tour to wrestle Irondequoit team which traveled to Wheeling Park last year to compete. SOURCE: Caledonia Advertiser, January 10, 1980. Click for larger image.


Varsity | Non-League
Wheeling Park [WV] 27, Caledonia-Mumford [NY] 25
IF YOU HAVE ANY ADDITIONAL PHOTOS OR DOCUMENTATION FROM THIS EVENT, CONTACT INFO@ARMDRAG.COM.

Comments (Caledonia-Mumford vs. Wheeling Park)