5th Annual SUNYAC Wrestling Championships
February 20, 1965 @ SUNY Brockport (Brockport, New York)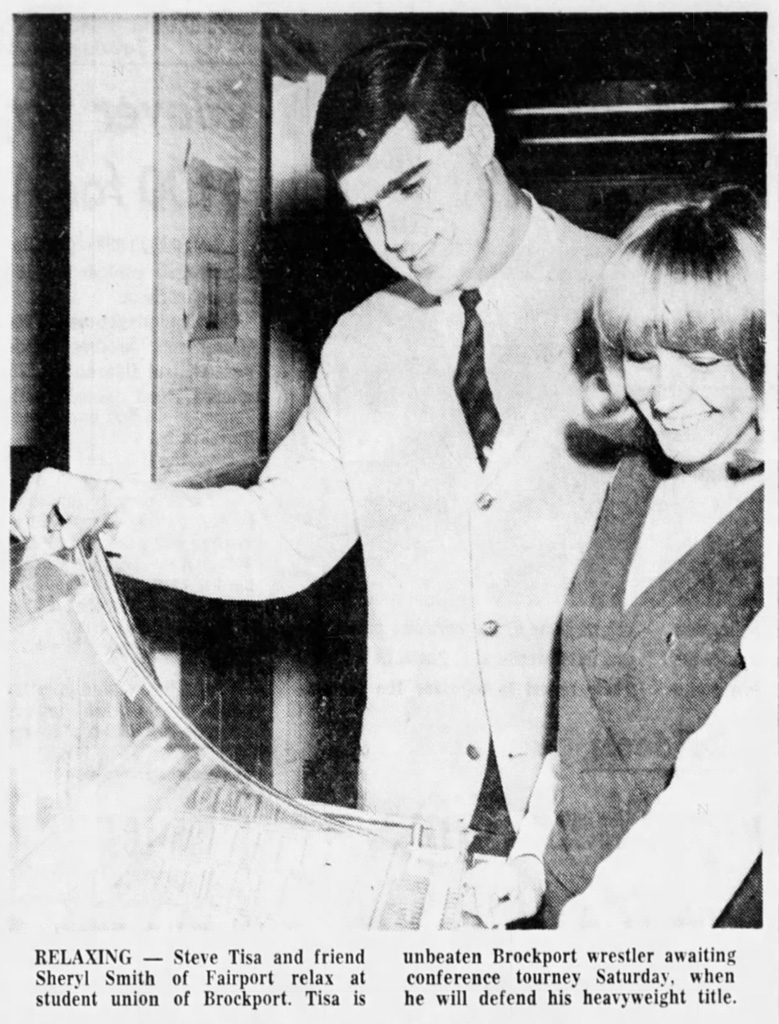 Relaxing
Steve Tisa and friend Sheryl Smith of Fairport relax at student union of Brockport. Tisa is unbeaten Brockport wrestler awaiting conference tourney Saturday, when he will defend his heavyweight title. SOURCE: Rochester Democrat and Chronicle, February 16, 1965. Reproduced by armdrag.com with permission. Click for larger image.
Varsity

Team Final

SUNY Oswego 107, SUNY Cortland 69, SUNY Oneonta 50, SUNY Brockport 45, SUNY Plattsburgh 20, SUNY Potsdam 16

Aggregate Pin Award - Steve Tisa (Brockport)

Championship Final (1st)


Consolation Final (3rd)



IF YOU HAVE ANY ADDITIONAL PHOTOS OR DOCUMENTATION FROM THIS EVENT, CONTACT INFO@ARMDRAG.COM.

Comments (5th Annual SUNYAC Wrestling Championships)