Rochester Athenaeum and Mechanics Institute vs. Western Reserve University
February 14, 1930 @ Knights of Columbus Hall (Rochester, New York)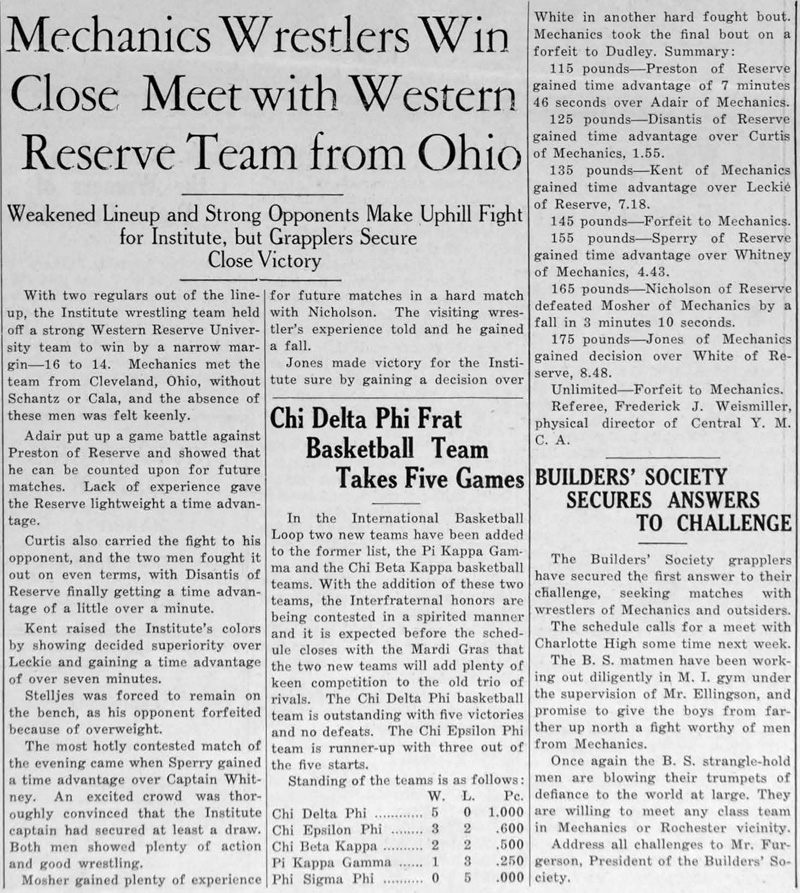 Mechanics Wrestlers Win Close Meet with Western reserve Team from Ohio
Weakened Lineup and Strong Opponents Make Uphill Fight for Institute, but Grapplers Secure Close Victory. SOURCE: The Psimar, February 20, 1930. Reproduced by armdrag.com with permission from RIT. Click for larger image.
Varsity
Rochester Athenaeum and Mechanics Institute [NY] 16, Western Reserve University [OH] 14
IF YOU HAVE ANY ADDITIONAL PHOTOS OR DOCUMENTATION FROM THIS EVENT, CONTACT INFO@ARMDRAG.COM.

Comments (Rochester Athenaeum and Mechanics Institute vs. Western Reserve University)