Greece Arcadia vs. Penfield
January 15, 1975 @ Penfield High School (Penfield, New York)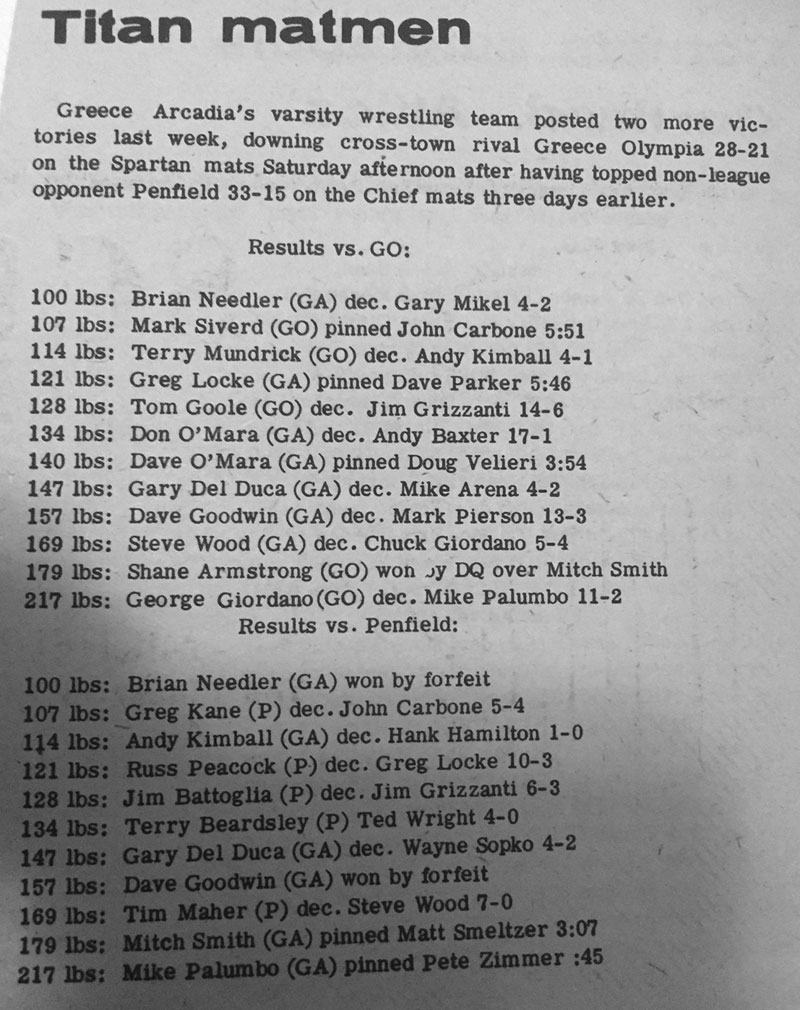 Titan metmen
Greece Arcadia's varsity wrestling team posted two more victories last week, downing cross-town rivals Greece Olympia 28-21 on the Spartan mats Saturday afternoon after having topped non-league opponent Penfield 33-15 on the Chiefs mats three days earlier. Provided by Jim Battoglia. Click for larger image.
Varsity
Greece Arcadia [NY] 28, Penfield [NY] 21
IF YOU HAVE ANY ADDITIONAL PHOTOS OR DOCUMENTATION FROM THIS EVENT, CONTACT INFO@ARMDRAG.COM.

Comments (Greece Arcadia vs. Penfield)