Central YMCA of Baltimore vs. Ithaca YMCA
March 4, 1939 @ Buffalo Street Gym (Ithaca, New York)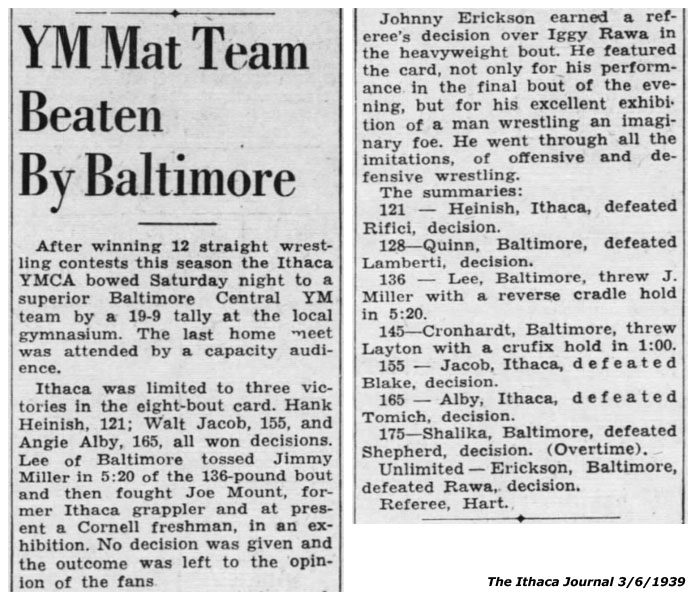 YM Mat Team Beaten By Baltimore
After winning 12 straight wrestling contests this season the Ithaca YMCA bowed Saturday to a superior Baltimore Central YMCA team by a 19-9 tally at the local gymnasium. SOURCE: The Ithaca Journal, Monday, March 6, 1939.
YMCA
Central YMCA of Baltimore [MD] 19, Ithaca YMCA [NY] 9
IF YOU HAVE ANY ADDITIONAL PHOTOS OR DOCUMENTATION FROM THIS EVENT, CONTACT INFO@ARMDRAG.COM.

Comments (Central YMCA of Baltimore vs. Ithaca YMCA)