Medina vs. Southwestern
January 6, 1961 @ Southwestern High School (Jamestown, New York)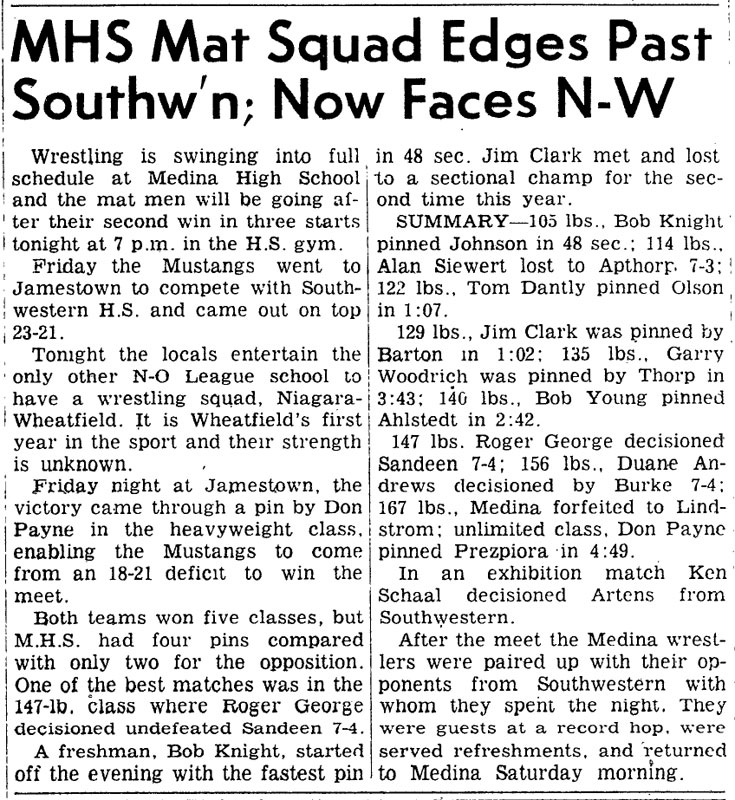 Medina Mat Squad Edges Past Southwestern
Wrestling is swinging into full schedule at Medina High School and the mat men will be going after their second win in three starts tonight at 7 p.m. SOURCE: Medina Daily Journal-Register, January 9, 1961. Click for larger image.
Varsity | Non-League
Medina [NY] 23, Southwestern [NY] 21
IF YOU HAVE ANY ADDITIONAL PHOTOS OR DOCUMENTATION FROM THIS EVENT, CONTACT INFO@ARMDRAG.COM.

Comments (Medina vs. Southwestern)