1969-1970 Attica Blue Devils
Head Coach: James Allegretto
JV Coach: Charles Kellogg

Powered by matburn®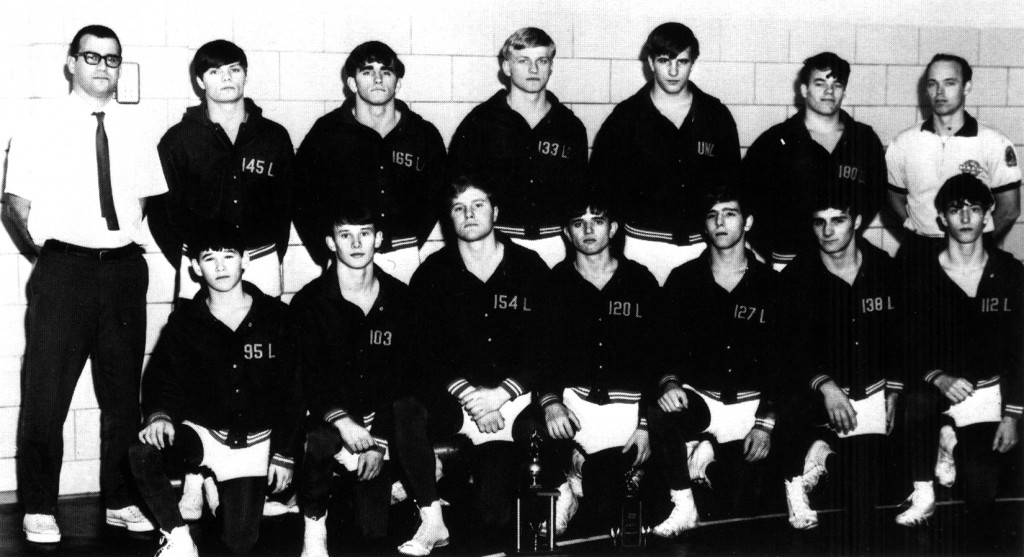 1969-1970 Attica Blue Devils Varsity Wrestling
FRONT ROW: R. Reisdorf, L. VanValkenburg, E. Romesser, T. Edwards, V. Albano, L. Green, J. Glasser. BACK ROW: Coach Allegretto, B. West, S. Bird, D. Johnson, P. McQuire, A. Peterson, Coach Kellogg. SOURCE: 1970 Torch. Provided by the Wassink family. Click for larger image.
Varsity

Junior Varsity

1969-1970 Blue Devils Events
1969-1970 Blue Devils Roster
IF YOU HAVE ANY ADDITIONAL PHOTOS OR DOCUMENTATION FROM THIS TEAM, CONTACT INFO@ARMDRAG.COM.
Comments (1969-1970 Attica Blue Devils)