1947-1948 Geneva Panthers
| | |
| --- | --- |
| Head Coach: Edward Cuony | Powered by matburn® |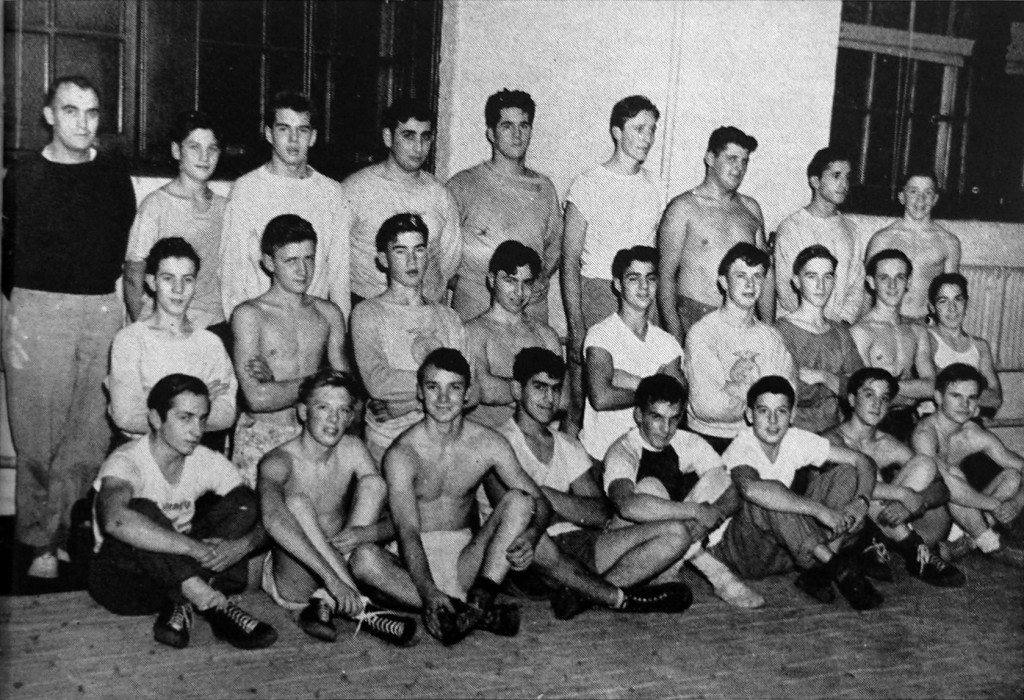 1947-1948 Geneva Panthers Wrestling
FRONT ROW: F. Pane, K. Nebel, W. Buckley, R. Salem, R. Gaylord, E. Patrick, C. Morrabito, Dirk Fetterolf. MIDDLE ROW: l. Young, M. Wheeler, D. Johnston, P. Paone, S. Pitifer, H. Waite, L. Blake, W. Randall, F. Morracco. BACK ROW: Coach Cuony, F. Tandle, A. Stowell, G. Haddad, M. Dickinson, R. Neilson, R. Reifstek, S. Sarratori, J. Bradley. ABSENT: N. Acquilano, W. Allen, G. Bagshaw, W. Baroody, H. Briggs, J. Carlson, R. Fryer, J. Fuller, D. Golos, R. Harrison, D. Hochett, R. Lee, J. Negro, R. Parmelee, R. Pollard, R. Webb, H. Willcockson, H. Woodard. SOURCE: 1948 Seneca Saga. Provided by the Geneva Historical Society. Click for larger image.

1947-1948 Panthers Events
1947-1948 Panthers Roster
IF YOU HAVE ANY ADDITIONAL PHOTOS OR DOCUMENTATION FROM THIS TEAM, CONTACT INFO@ARMDRAG.COM.
Comments (1947-1948 Geneva Panthers)