15th Annual Independent College Athletic Conference Wrestling Championships
February 10, 1979 @ Alumni Gymnasium, Clarkson College of Technology (Potsdam, New York)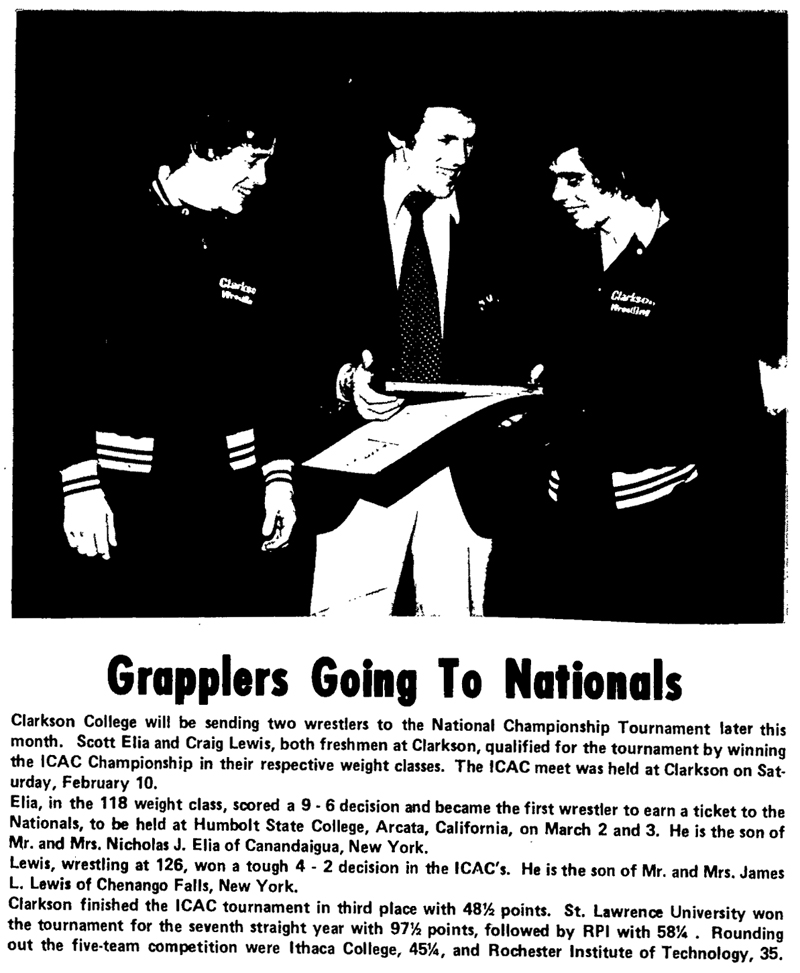 Grapplers Going To Nationals
Clarkson College will be sending two wrestlers to the National Championship Tournament. SOURCE: Clarkson Integrator, February 20, 1979. Click for larger image.





Varsity

Team Final

St. Lawrence University 97.5, Rensselaer Polytechnic Institute 58.25, Clarkson College of Technology 46.25, Ithaca College 45.25, Rochester Institute of Technology 35

Outstanding Wrestler Award - Scott Elia (CCT)

Championship Final (1st)


Consolation Final (3rd)



IF YOU HAVE ANY ADDITIONAL PHOTOS OR DOCUMENTATION FROM THIS EVENT, CONTACT INFO@ARMDRAG.COM.

Comments (15th Annual Independent College Athletic Conference Wrestling Championships)