6th Annual YMCA New York State Wrestling Championships
April 2, 1960 @ Saratoga Springs YMCA (Saratoga Springs, New York)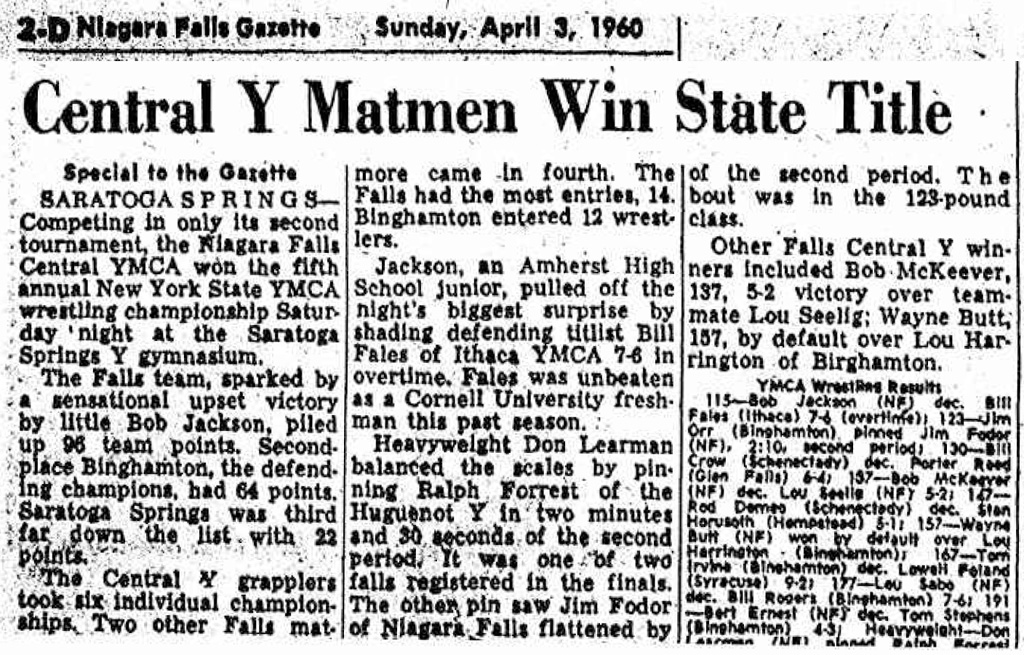 Central Y Matmen Win State Title
Competing in only its second tournament, the Niagara Falls Central YMCA won the fifth annual New York State YMCA wrestling championship at the Saratoga Springs Y gymnasium. SOURCE: Niagara Falls Gazette, April 3, 1960. Click for larger image.
Open

Team Final

Niagara Falls YMCA 96, Binghamton YMCA 64, Saratoga Springs YMCA 22, Central YMCA of Syracuse 0, Glen Falls YMCA 0, Hempstead YMCA 0, Huguenot YMCA 0, Ithaca YMCA 0, Schenectady YMCA 0

Championship Final (1st)



IF YOU HAVE ANY ADDITIONAL PHOTOS OR DOCUMENTATION FROM THIS EVENT, CONTACT INFO@ARMDRAG.COM.

Comments (6th Annual YMCA New York State Wrestling Championships)