Wayne-Finger Lakes League Wrestling Championships
January 19, 2018 - January 20, 2018 @ Waterloo High School (Waterloo, New York)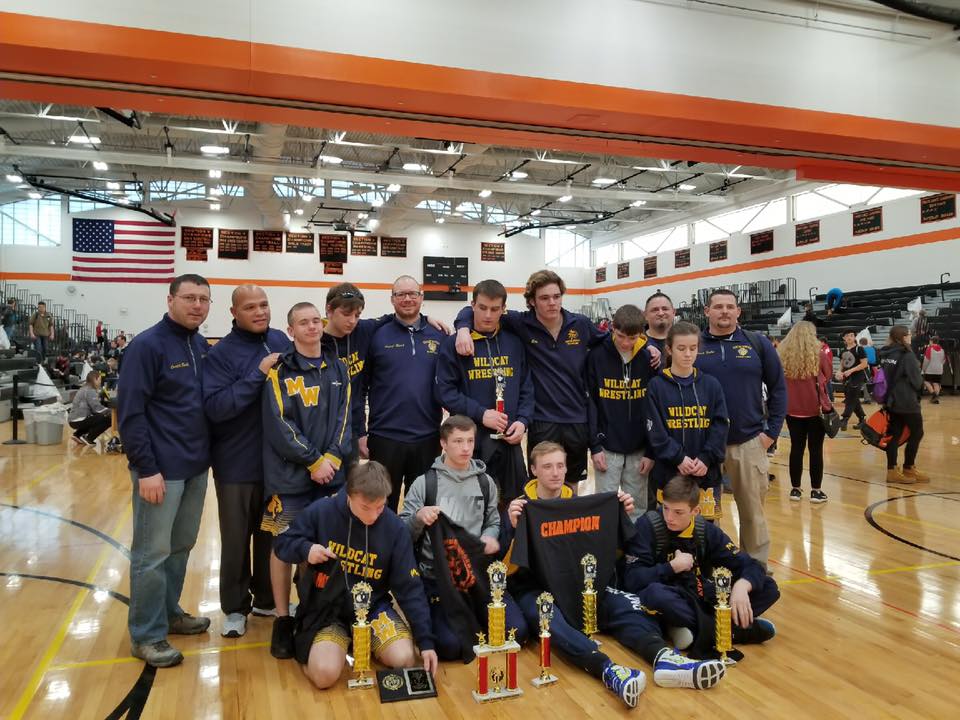 Whitman
Marcus Whitman had a strong showing at the Wayne-Finger Lakes Wrestling Tournament, finishing third in the team race with 3 individual champions: Justin Smith, Charlie Burgess, Preston Smith. Burgess pinned his way through and was voted OW. Shared by Coach Terry Lucero. Click for larger image.
Varsity

Team Final

Wayne 208.5, Midlakes 178.5, Marcus Whitman 159.5, East Rochester 147, Palmyra-Macedon 140.5, Penn Yan 138.5, Waterloo 138.5, Red Creek 128, Williamson 117.5, North Rose-Wolcott 114.5, Newark 103.5, Mynderse 87.5, Geneva 68, Red Jacket 64, South Seneca 59, Lyons 26, Dundee 10

Outstanding Wrestler Award (Lower Weights) - Charlie Burgess (MW)
Outstanding Wrestler Award (Upper Weights) - Mario Vazquez (ER)

Championship Final (1st)


Consolation Final (3rd)


Consolation Final (5th)



IF YOU HAVE ANY ADDITIONAL PHOTOS OR DOCUMENTATION FROM THIS EVENT, CONTACT INFO@ARMDRAG.COM.

Comments (Wayne-Finger Lakes League Wrestling Championships)