5th Annual Allegany County League Wrestling Championships
March 9, 1953 @ Wellsville High School (Wellsville, New York)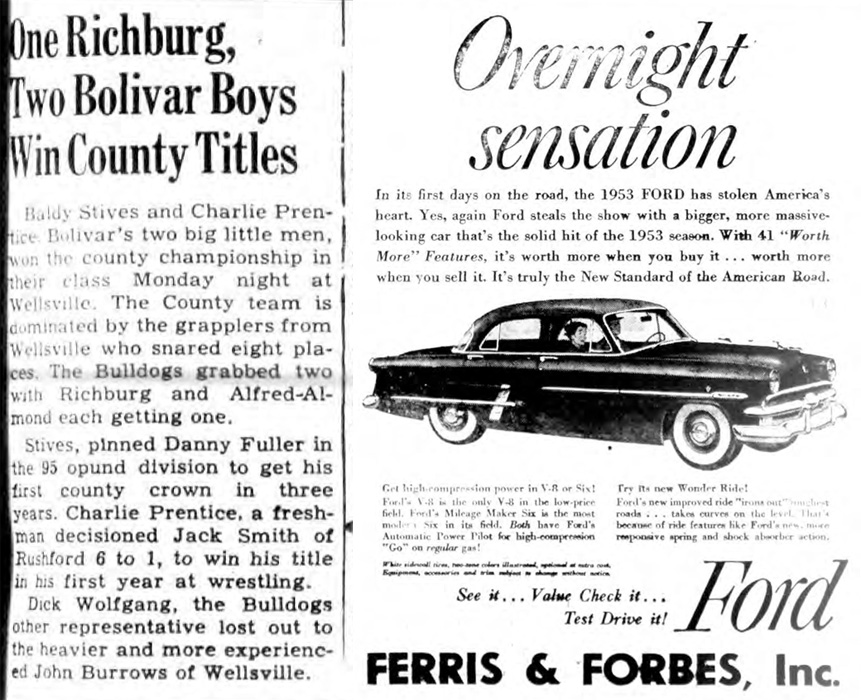 One Richburg, Two Bolivar Boys Win County Titles
Baldy Stives and Charlie Prentice, Bolivar's two big little men, won the county championship in their class Monday night at Wellsville. SOURCE: Bolivar Breeze, Thursday, March 19, 1953. Click for larger image.

Varsity

Teams

Alfred-Almond, Bolivar, Richburg, Rushford, Wellsville

Championship Final (1st)



IF YOU HAVE ANY ADDITIONAL PHOTOS OR DOCUMENTATION FROM THIS EVENT, CONTACT INFO@ARMDRAG.COM.

Comments (5th Annual Allegany County League Wrestling Championships)