Niagara Frontier League Wrestling Championships
February 26, 1983 @ Lewiston-Porter High School (Youngstown, New York)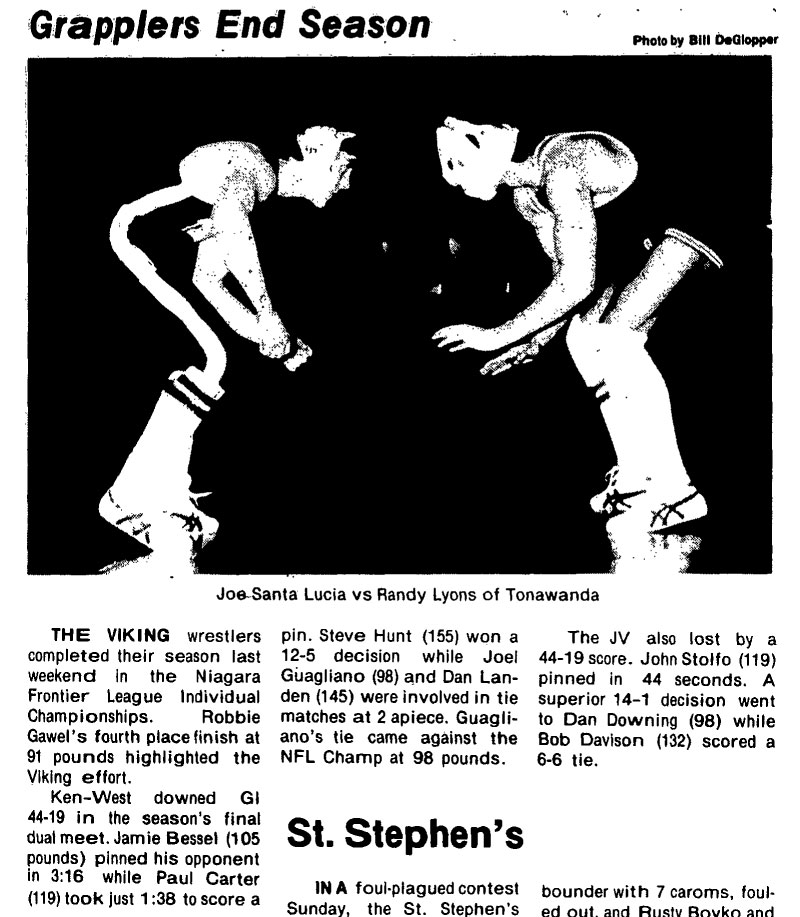 Grapplers End Season
THE VIKING wrestlers completed their season last weekend in the Niagara Frontier League Individual Championships. SOURCE: Island Dispatch, February 25, 1983. Click for larger image.

Varsity

Teams

Grand Island, Kenmore East, Kenmore West, LaSalle (Niagara Falls), Lewiston-Porter, Lockport, Niagara Falls, Niagara Wheatfield, North Tonawanda, Tonawanda

Place Winners

91 4. Robbie Gawel (GI)

Championship Final (1st)



IF YOU HAVE ANY ADDITIONAL PHOTOS OR DOCUMENTATION FROM THIS EVENT, CONTACT INFO@ARMDRAG.COM.

Comments (Niagara Frontier League Wrestling Championships)