Charlotte (Rochester) vs. East High (Rochester)
February 3, 1926 @ Charlotte High School (Rochester, New York)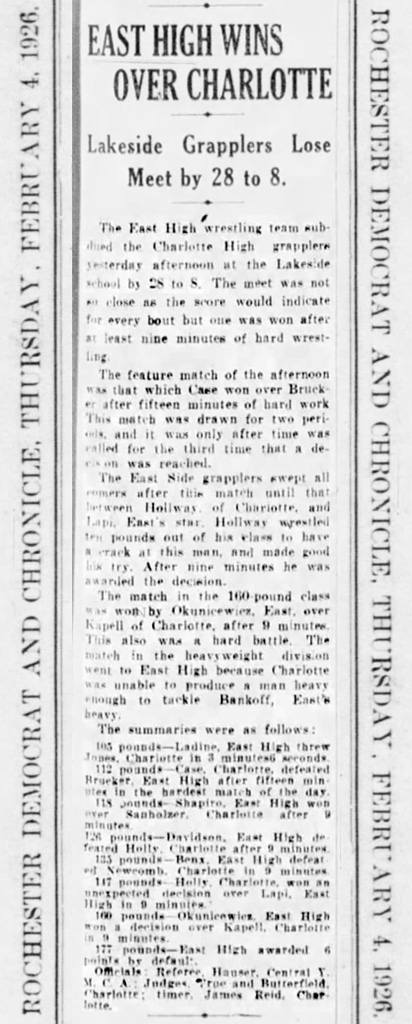 East High Wins Over Charlotte
Lakeside Grapplers Lose Meet 28 to 8. SOURCE: Rochester Democrat and Chronicle, February 4, 1926. Reproduced by armdrag.com with permission. Click for larger image.
Varsity | Rochester Interscholastic League
East High (Rochester) [NY] 28, Charlotte (Rochester) [NY] 8
IF YOU HAVE ANY ADDITIONAL PHOTOS OR DOCUMENTATION FROM THIS EVENT, CONTACT INFO@ARMDRAG.COM.

Comments (Charlotte (Rochester) vs. East High (Rochester))