Palmyra-Macedon vs. Wayne
December 12, 1968 @ Wayne High School (Ontario Center, New York)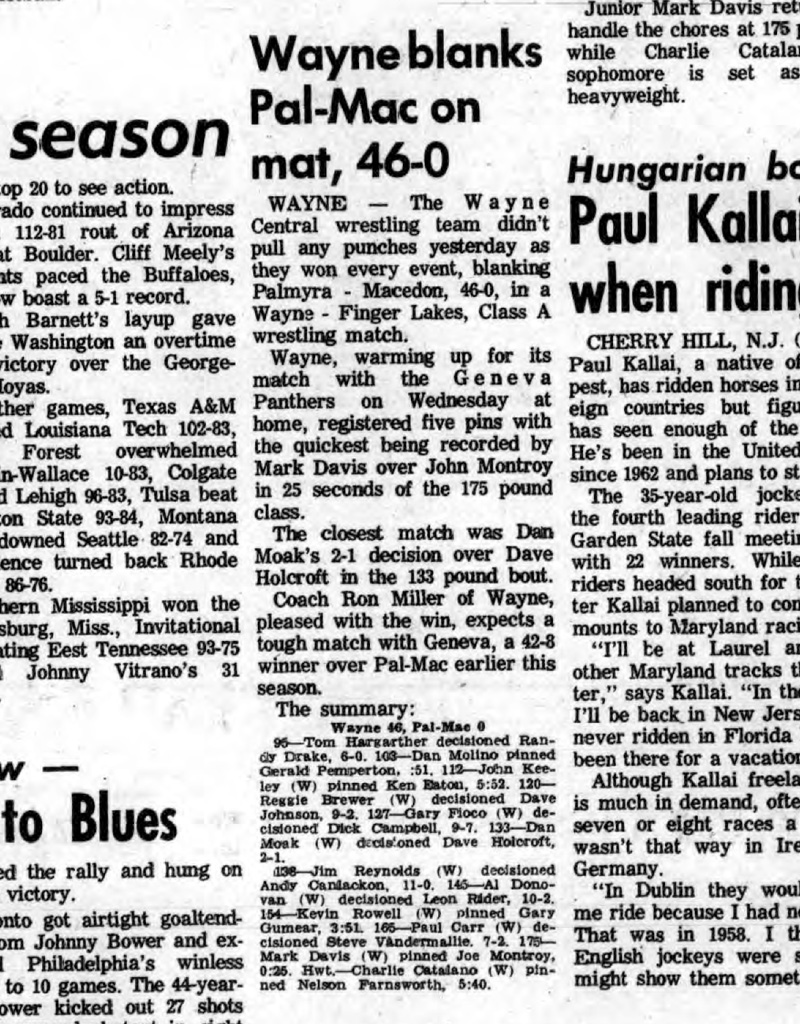 Wayne blanks Pal-Mac on mat, 46-0
The Wayne Central wrestling team didn't pull any punches yesterday as they won every event, blanking Palmyra-Macedon, 46-0, in a Wayne-Finger Lakes, Class A wrestling match. SOURCE: Geneva Daily Times, Friday, December 13, 1968 Click for larger image.
Varsity | Wayne-Finger Lakes Class A
Wayne [NY] 46, Palmyra-Macedon [NY] 0
IF YOU HAVE ANY ADDITIONAL PHOTOS OR DOCUMENTATION FROM THIS EVENT, CONTACT INFO@ARMDRAG.COM.

Comments (Palmyra-Macedon vs. Wayne)