1968-1969 Palmyra-Macedon Red Raiders
| | |
| --- | --- |
| Head Coach: Henry Burdick | Powered by matburn® |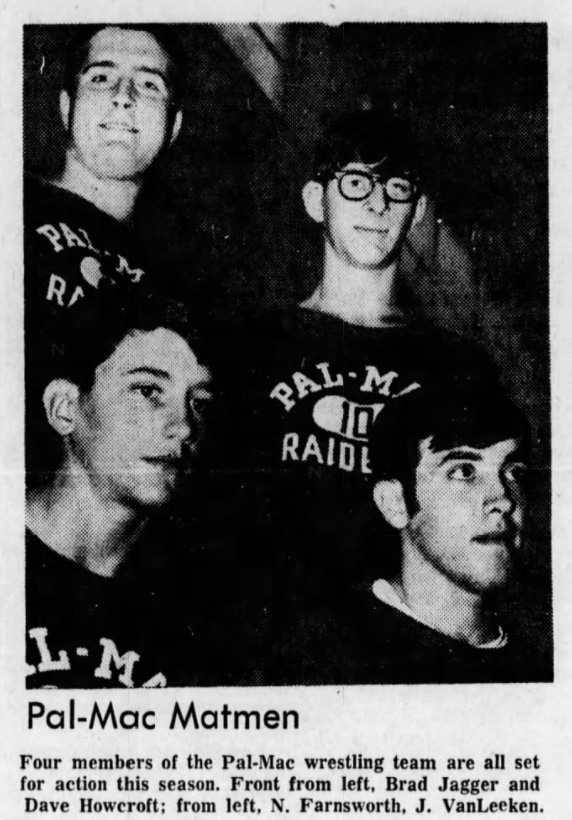 Pal-Mac Matmen
Four members of the Pal-Mac wrestling team are all set for action this season. Front from left, Brad Jagger and Dave Howcroft; from left, N. Farnsworth, J. VanLeeken. SOURCE: Rochester Democrat and Chronicle, Saturday, December 14, 1969. Reproduced by armdrag.com with permission. Click for larger image.

1968-1969 Red Raiders Events
1968-1969 Red Raiders Roster
IF YOU HAVE ANY ADDITIONAL PHOTOS OR DOCUMENTATION FROM THIS TEAM, CONTACT INFO@ARMDRAG.COM.
Comments (1968-1969 Palmyra-Macedon Red Raiders)